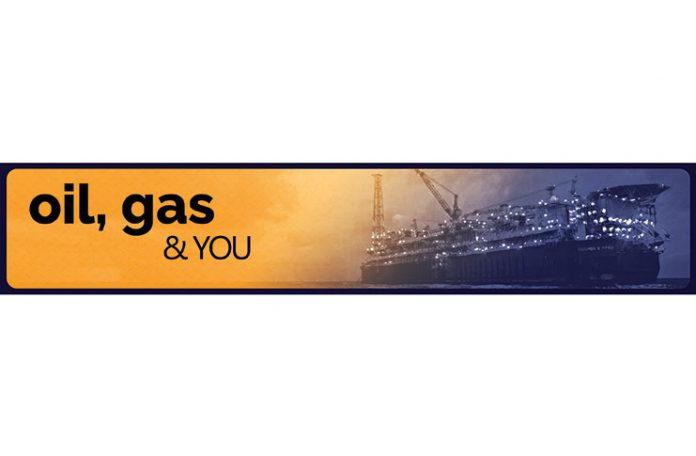 ON June 22nd, the Liza Destiny was formally named at the Keppel Shipyard in Singapore. The Destiny is the first of the planned Floating Production Storage and Offloading (FPSO) vessels that ExxonMobil and partners will be deploying in Guyanese waters.
First Lady Sandra Granger and Department of Energy Director, Dr. Mark Bynoe, were on hand for the ceremony in Singapore. It is a time-honored tradition in the industry to hold these "naming ceremonies" for recently finished ships before they begin their maiden voyage.
In many cases, vessels are also given a "godmother," a ceremonial title awarded to an important female figure associated with the vessels planned operations. For example, a recently-completed Arctic condensate tanker, the Boris Sokolov, was given a similar sendoff from the Guangzhou Shipyard in December. A ceremony was held with Yuliya Zobova of PAO NOVATEK, a Russian natural gas producer, serving as the ceremonial godmother and providing remarks during the celebration.
In this case, First Lady Sandra Granger did the honors, stating in her remarks that the Destiny "is a fitting name for our country because we are talking about destiny, we are talking long-term and we are talking what I believe is vision not only for production but the process behind it."
Liam Mallon, President of ExxonMobil's Upstream Oil and Gas Company, and Bruno Chabas, Chief Executive of SBM Offshore, were also present. Mallon noted that "Over 1000 Guyanese have worked on this project in various parts of the world." The men and women involved in the project will continue to work on various aspects of ExxonMobil's oil development in Guyana.
The launch of the Liza Destiny underlines the rapid pace of development in Guyana. The FPSO is a significant step in the planned 5-year timeline from discovery to first oil – an unprecedented achievement for the global energy industry. Meeting such a timeline requires significant up-front investment in order to outfit and mobilise the necessary equipment and infrastructure, like the Liza Destiny.
As Understanding Energy has written previously, an FPSO is essentially an enormous ship anchored to the seafloor and attached to the SURF (subsea umbilicals, risers and flowlines) systems that will take in the oil, process it, store it and offload it to tanker ships that can bring the oil to refineries and consumers. While the first FPSO wasn't built until 1977, there are currently over 270 vessels deployed worldwide.
FPSOs are some of the largest and most technically complex ships ever built. Many are larger than aircraft carriers and come equipped with helipads and rooms for hundreds of crewmembers, as well as sophisticated fire safety and leak detection systems.
They are also particularly effective in remote or deep-water locations as an affordable alternative to seabed pipelines. Critically, FPSOs eliminate the need to lay expensive and time-consuming long-distance pipelines to an onshore terminal. Instead, tanker ships can offload oil directly from the FPSO where it is produced, reducing the risk of leaks or spills from underwater pipelines.
FPSOs can be built from scratch or converted from an existing oil tanker, both of which are massively expensive undertakings that require tremendous engineering and construction experience. An existing oil tanker was used as the starting point in the case of the Liza Destiny.
The Liza Destiny can produce up to 120,000 barrels of oil per day and has a storage capacity of 1.6 million barrels. Phase 2 of the Liza development is expected to start up in mid-2022, produce up to 220,000 barrels of oil per day, and develop approximately 600 million barrels of oil through a second FPSO, the 'Liza Unity,' which is now under construction.