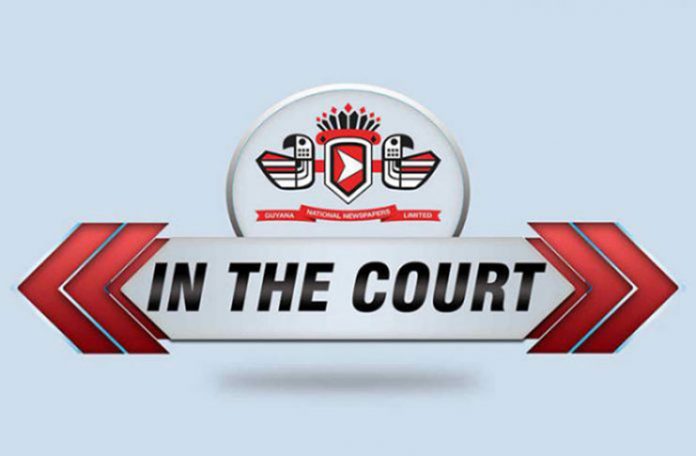 CHIEF Magistrate, Ann McLennan, on Friday, June 21, 2019, sentenced a 22-year-old man to six months' imprisonment for stealing a man's cell phone.
Akeem Bennett of Supply, East Bank Demerara was first arraigned in the Georgetown Magistrates' Court for the simple larceny charge on April 18, 2019.
Particulars of the charge read that on April 14, at Seawall Road, Georgetown, Bennett stole a Samsung cell phone valued $85,000, from Travis Ramphal. Bennett denied the charge and was later released on $10,000 bail, which was paid by Ramphal.
Since that hearing, Bennett was not attending court which caused the Chief Magistrate to issue an arrest warrant for him.
On June 20, 2019, the police arrested Bennett at a location at Soesdyke, East Bank Demerara (EBD) and he was brought to court the next day.
When Bennett appeared before the Chief Magistrate, he opted to change his plea and told the court that he was hiding because he was unable to find a job to repay Ramphal.
Police Prosecutor, Gordon Mansfield, in his address to the court, explained that when the police arrested the accused at Soesdyke, it was revealed that he goes by another name – Morvin Maikou – and not Akeem Bennett.
The name Akeem Bennett, Mansfield explained, is the name of the defendant's former employer and an investigation is expected to be conducted into him giving false information to the police.
The Chief Magistrate told the defendant "Your smartness outsmarted you… speak the truth and the truth will set you free."
The man was handed a six-month jail sentence and the Chief Magistrate said to him, "In sentencing you I am still being lenient because you're a young man and I don't want to make you into a criminal."