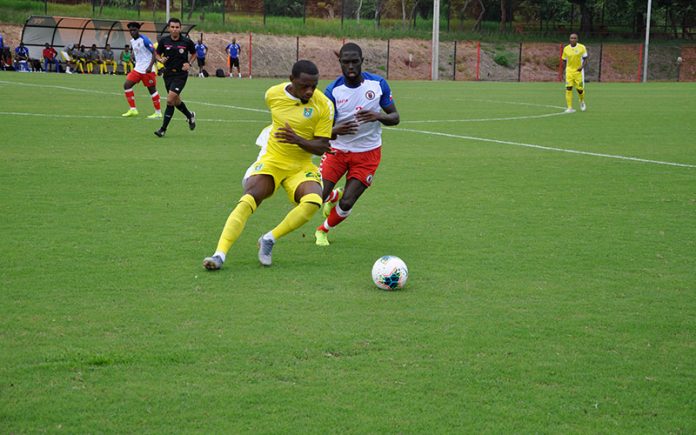 GUYANA'S 'Golden Jaguars' went down 1-3 to Haiti in their final game before the CONCACAF Gold Cup, when the two sides met in Costa Rica yesterday.
Keanu Marsh-Brown scored in the 80th minute to register his first international goal for Guyana in his third outing for the Michael Johnson side.
Mechak Jerome put Haiti in the lead eight minutes into the contest when he converted from the penalty spot, while Donald Worrier netted in the 29th minute to give the Haitians a 2-0 cushion at halftime.
Jonel Desire made it 3-0 in the 61st minute, but Marsh-Brown, who plays with New Port County in the English Football League Two, buried the team's consolation goal.
The last time the two countries met, Haiti won 1-0 during the 2012 Caribbean Cup. Prior to 2012, Guyana and Haiti played to a 0-0 draw in the 2010 Caribbean Cup.
Guyana will debut at the Gold Cup against the USA on June 18, while Haiti will play Bermuda on June 16 in Costa Rica.