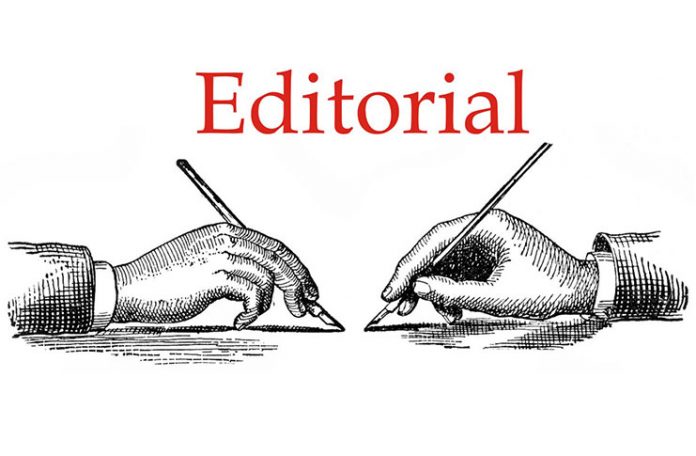 YES, many of us of a mature age should recall the visits of many of the African continent's leaders, especially during the mid-70s and early 80s. Guyana became host to several such visits from some of Africa's most prominent and noted leaders: Dr Kenneth Kaunda of Zambia in 1975; Botswana's Sir Seretse Khama; Zimbabwe's former president Robert Mugabe; His Majesty King Sobhuza of Swaziland; Nigeria's General Yakuba Gowon; Tanzania's Dr Julius Nyerere. There was also President Tolbert of Liberia who visited; President Ahmed Sekou Toure of Guinea, as far a memory can recall. And who could forget the diminutive Mozambican President Samora Machel and leader of his guerilla movement, FRELIMO that battled Portuguese colonialism and racist apartheid South Africa. His rallying cry of ALUTA CONTINUA, at the end of his civic welcome address, became a by-word for many Guyanese.
It was instructive that those visits were made at the height of the African Liberation struggle against the brutal apartheid regime of then racist South Africa, which fought against the last vestiges of European colonialism. Guyana, led by the Forbes  Burnham government, was at the time an influential member of the United Nations, because of its quality diplomatic representation and principled support of the many progressive causes at that time, adopted an implacable stand as it supported the  just cause at all international fora, which called for the freedom of African colonies under the yoke of oppressive racism and colonial rule. Dr Cheddi Jagan, then leader of the political opposition, also showed solidarity with the continent's struggle with his many vocal condemnations of what he used to describe as "imperialism."
There are many Ghanaian cultural norms that have influenced Afro-Guyanese traditions, that have to do with kinship to the Akan people, and Guyanese in general. Undoubtedly, a Ghana Day celebration as a result of that country's attainment of Independence in 1957, is one of the enduring cultural practices that have symbolised these ties. Celebrated yearly by Afro-Guyanese, especially in the Albouystown/Charlestown wards with street parades, inclusive of the masquerade bands; hundreds used to line the streets waving the red, yellow and green flag of Ghana with the black star in the middle.
It is a tradition that has only in recent years been revived; with this year's celebrations, exhibiting very colourful and magnificent traditional wear, attracting a much larger representation from especially the Region Five communities. Thanks to the efforts of especially the members of the Ghana Day Association Committee and others, whose efforts made possible this year's procession along the East Coast of Demerara. And this includes the generous donations made by many private individuals and commercial businesses. Ghana Day 202, promises to be even bigger and better.
But one cannot write about Ghana, or even complete any commentary without mentioning its greatest leader and founding father, Osagyefo Dr Kwame Nkrumah. For to speak of Ghana, is to speak of its greatest leader.
Perhaps, very few of this current generation of Guyanese in general would be aware of such an African leader, in addition to the role of this political icon in the birth of independence for Ghana, which name he changed from the Gold Coast. He definitely has been Africa's most influential leader and Pan-Africanist who greatly influenced the continent's march to political independence.
Undoubtedly, Nkrumah was ahead of his time, as he advocated a United States of Africa and a continental army, and other ideas for the advancement of his continent. It is instructive to note that these   ideas were no different to those that have given birth to the precursor of the European Union, the European Common Market; and NATO, the military arm  of the current Western alliance.
His ties with many of the then socialist bloc states made him the object of suspicion of both the United States and many of his continent's fellow leaders, who saw him as being politically ambitious for continental Africa's leadership. No doubt, he was removed, it was reported, via a CIA- backed coup in 1966. So greatly admired highly regarded was he by neighbouring Guinea's president, Ahmed Sekou Toure, that he welcomed him (Nkrumah) in exile, and appointed him a co-president. He died in 1972, with his remains returned to Ghana years later to a hero's burial.
In 2000, he was fittingly acclaimed by the BBC as a "Hero of Independence'' and an "International symbol of freedoms as the leader of the first black country to shake off the chains of colonial rule.'' Such was the stature of this African leader.
It is good to be visited by a respected leader of an outstanding African country that today continues to be a prime example of socio-political stability; economic prosperity, with a projected growth rate of 7.3% for 2019; and peaceful executive transitions via free and transparent elections. We have no doubt that among the discussions, will be those who will centre on deepening bilateral relations.