A weekend of films, workshops, parties, conversations
THE 2019 Timehri Film Festival (TFF), which allows Guyanese filmmakers a platform to showcase their films, was opened on Thursday and will run through Sunday.
The festival started in 2015 during Guyana's independence celebrations, and has been drawing positive reviews over the four years of its existence.
It was started by Romola Lucas, Executive Director of the Caribbean Film Academy (CaFA), a New York-based not-for-profit, in partnership with Alysia Christiani of the Caribbean-American culture blog, Rewind & Come Again (RACA).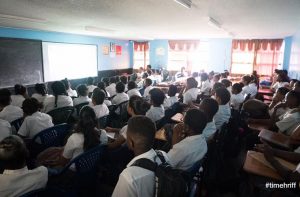 Lucas told The Buzz recently that CaFA's mission is to support the work of Caribbean filmmakers. "One way we do that is by creating platforms through which we encourage film production and share films by Caribbean filmmakers."
A lot is in store for festival goers this time around. On the opening night, as part of the festivities, Gavin Mendonca from Creole Rock will be performing as part of the 'Folk It Up tour'.
"And we will be speaking with a young Guyanese animator about her upcoming project," Lucas said.
The opening night films will feature a pair of films on different periods of the life of Walter Rodney, as well films made by Guyanese filmmakers in the Diaspora.
"We will also be hosting what we believe is Guyana's first 48-hr Film Challenge, in partnership with Bent Street Films and Cineffx, as well as two filmmaking workshops on Cinematography and Developing short films," she said.
According to Lucas, when the festival was started, there was no real distribution of films in the Caribbean and that films made in other Caribbean countries were not really being seen in Guyana.
"That is changing now with MovieTowne and Caribbean Cinemas showing films by Caribbean filmmakers, but Guyana's industry is still lagging behind other Caribbean countries. So, the purpose of the festival is to first create a platform for the Guyanese filmmakers who are making films despite the challenges in Guyana to showcase their films, as well as bring some of the best films being made in other Caribbean countries, to share with Guyanese audiences," Lucas said.
Another important component of the festival, she pointed out, is the community building initiative, through which films are taken to the prisons in Berbice, Lusignan and Timehri and screened for the inmates.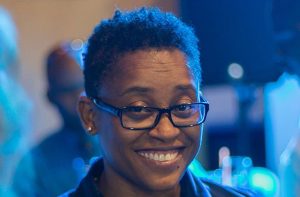 The films are also screened at the Children's Drop-In Centre, and with the help of Brian Backer of EPIC Guyana, they are also put on at the Juvenile Centre in Sophia. "Also through which we host a night of screening LGBTQ films and a mini-Environmental film festival, as part of the festival," Lucas said.
She said that the response so far has been great from an audience perspective. "Every year our numbers grow; more and more people come to watch the films. There hasn't been an increase in the number of films being made in Guyana though; that is still something we are working on."
The films will be played at the Moray House Trust and Dutch Bottle Café.