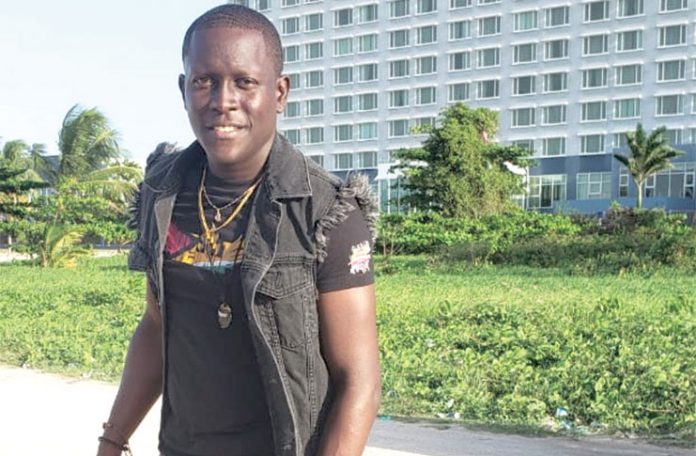 WITH the constant emergence of new artistes, uniqueness is what is being sought after in the music industry. Having a unique sound, a unique look, a unique vibe or performance, a unique demeanor as a whole, is paramount to being outstanding in the crowded industry.
This week's personality is someone that has exceptional vocals, tied with charm and humour, which gives him the ability to capture and entertain an audience.
Carlvin Burnett is no stranger to the public since his debut in 2009, when he placed second in the then 'GT&T Jingle and Song Competition'. Since then, the 29-year-old Berbician has not given music a rest.
Burnett told 'The Buzz', that he started singing since he was about four or five, and fell head over heels in love with it as he grew older.
"…Music became one of the only things that would calm me down. I had many opportunities to do different things: Nursing, computer tech, I was even signed up for Caribbean Union College. But the love for music took me along a different path," Burnett said.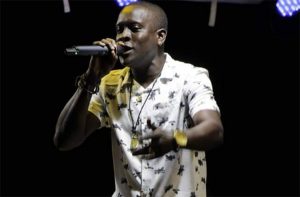 Now a lead vocalist in the band, 'Heatwave', he would be called upon to perform at many shows and events across Guyana. And, given the oddities of the local industry, Burnett would most times sing covers. However, he has his own music, and is currently working on releasing even more of them.
His fans are his inspiration, the youngster said, as they are responsible for his being committed to what he's been doing for all these years.
"Seeing them smile; seeing them having a good time is inspiring enough to keep doing what I do. You never know sometimes what a person might be going through, and to have them come up to you and tell you that you changed their day, or you are an inspiration to them is indeed a blessing, and again enough inspiration and motivation for me," he said.
Burnett advice to aspiring musicians is that they should learn the business of music before getting into it.
"It's not always as it seems," he says. "Fame and popularity comes at a price. Be prepared to work hard and fight, because the business sometimes fights back. Be open to criticism; it's not an easy road," he warned.