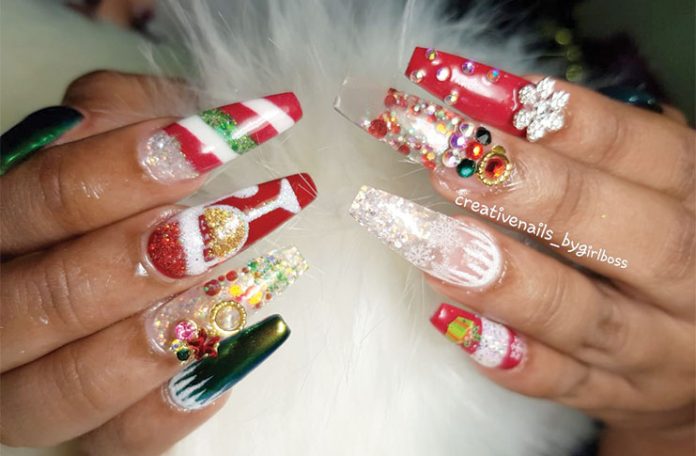 –Bossing it up in the local nails industry
NAIL artistry is nothing ordinary anymore. Clients are looking for the unimaginable on their nail extensions, and to literally create a statement when they leave a nail salon.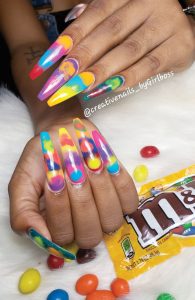 Like accessories, nail designs too, must create that perfect finish in accessorising outfits for events, whether it be a particular trend, season, fashion statement etc. Putting in the work while staying ahead of the competition is nail technician Ashanti Hercules, aka 'Girl Boss'.
The Buzz took a closer look at Ashanti's nail artistry work since she has been creating waves in the cosmetology industry, which has been advertised extensively on social media, making her one of the most booked- out nail technicians in Georgetown.
Operating out of her nail salon in Albertown, Ashanti believes she is the ideal 21st Century technician, because she creatively matches nail trends with the customers' needs.
"My focus is continual improvement and increasing customer satisfaction," she said, adding, "I put 100% into each nail I do. My clients state their desire and I fulfill them." She boasted that there is nothing ordinary about her designs, because it is filled with her personal touch, adding "It's a work of art. I take my time to perfect it, and I blend my colours with each nail as my canvass."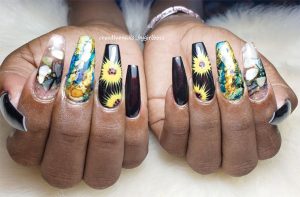 Her greatest joy is bringing satisfaction to her clients, and she continues to see an increase in this regard, compared to 2007, when she started this career path; something she has no regrets doing. Whether it be for carnival, Christmas, a graduation or a wedding, Ashanti's clients always step out with a bang.