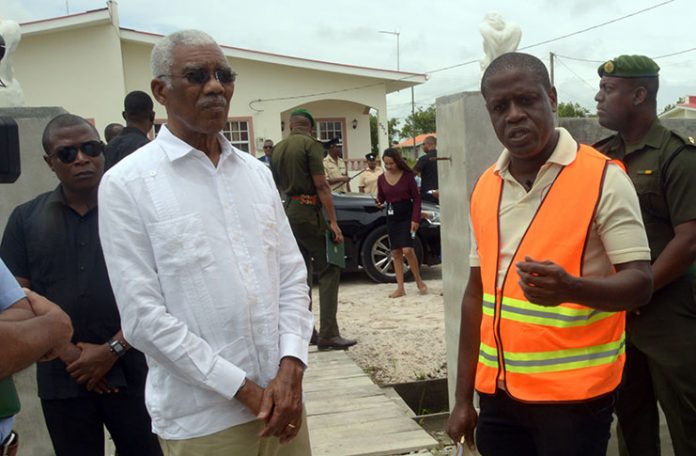 – over 500 house lots to be added; major infrastructural upgrades for Perseverance
PROSPECT New Housing Scheme on the East Bank of Demerara (EBD) will be expanded to include over 500 house lots, while the Perseverance Housing Scheme, EBD, is scheduled for major infrastructural upgrades, including asphalt roads as the Government responds to the needs of its people.
During a visit by President David Granger to the two communities on Friday, Chief Executive Officer (CEO) of the Central Housing and Planning Authority (CH&PA), Lelon Saul revealed that the Prospect Housing Scheme, where approximately 100 low income house lots were developed, will be expanded before the end of the year.
"The Prospect Project would be conducted in three phases, and we're presently at Phase One with approximately 100 house lots, and we have constructed some low income houses. Within two months or so we will move going to the west of the Prospect Housing Development where an additional 138 housing units will be constructed and by the end of the year we (will) go further to the west, adjacent to the (East Bank Demerara) public road and approximately 538 house lots will be made available along with commercial and industrial lots for investors," Saul explained.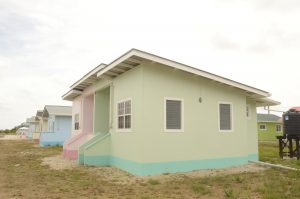 Minister of Communities Ronald Bulkan and Minister within the Ministry of Communities with responsibility for Housing, Annette Ferguson, formed part of the high-level team that visited the communities.
The Prospect New Housing Scheme was specifically developed with low income earners in mind, Saul explained, while noting that house lots are being sold for approximately $92,000. Also, in that housing scheme, CH&PA has constructed a number of 400 sq ft two-bedroom low income housing units which home owners can acquire through mortgages.
While those are the main units available at the scheme, houses for middle income earners are being constructed.
Since construction commenced last October, approximately 50 houses have been completed in the housing scheme, and were recently on show at an Open House Exhibition held last March. As part of the promotion, a housing lottery was held, which was won by mother of nine, Ayasia La Fleur. La Fleur is now the proud owner of a new, semi-furnished home in the scheme.
President Granger was sure to stop in on La Fleur and her children during his visit at the community.
Speaking of the planned developments for Perseverance, Saul explained, that with over 400 houses constructed within the scheme, and a number of house lots allocated, the focus is now on infrastructural development.
"At Perseverance, the development here, we're about to wrap it up. We only will be constructing an additional 10 houses here; the vacant lots were allocated to persons. We have here in excess of 412 housing units," Saul explained.
Within three months, the housing authority would commence the upgrade of roads in the area. "As you enter Perseverance from the junction this entire area will be upgraded to asphaltic road, so you can take some comfort in knowing that you will enjoy better facility and this entire community, the infrastructure will be upgraded," Saul said to an audience that included a number of residents from the community.
He noted that the community has an occupancy rate of over 70 per cent, which the CH&PA is very happy about. On that note, the CH&PA CEO challenged the residents to upkeep their community.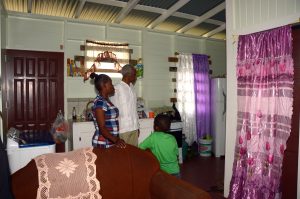 "We are very happy with the occupancy rate we have in this community. It is much better than other communities. I would like to urge you to take care of your community. This is yours and you must show a vested interest in terms of what is going on in the area," Saul posited.
Perseverance Housing Scheme has some 571 house lots, with 150 being given out as house lots and the remaining house lots being sold alongside housing units built by the CH&PA. The units included two-bedroom duplex units, two-bedroom flat houses, two-bedroom elevated houses, and three-bedroom houses.
This community also includes a commercial area specially put aside for the development of businesses, Saul said while explaining that the land would go to "light commercial" businesses such as restaurants and supermarkets.