…Chief Parliamentary Counsel denies abuse claims against AG
ATTORNEY GENERAL, Basil Williams and Chief Parliamentary Counsel, Charles Fung-a-Fatt have both repudiated claims in an unsigned letter which sought to accuse the former of a series of issues including poor relationship with his staff.
The seven-page letter, which has been copied to President David Granger was released on social media by PPP backbencher Nigel Dharamlall. In a swift response to the missive, Williams, in a statement posted on his facebkook page, accused the opposition of being behind the "mischief" asserting: "it's clear that the criminous PPP/C has been severely hurt by my assertion of the correct history of their recent 23 years in government- massive corruption, extra judicial killings, dictatorship of the Judiciary, narco-state, corrupt ministers and other officials all resulting in a failed state, a pariah state. "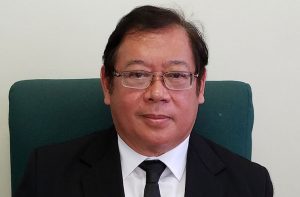 Williams said the opposition has decided to retaliate by a cowardly unsigned letter. "Now why if you're speaking the truth would you be afraid to affix your name to your allegations? It's quite simple you have a lot more to hide which you know Basil would surely reveal. I have practised law for over 32 years; no allegations of bribery of police, witnesses, jurors, magistrates or judges were ever leveled against me."
Williams added that as a minister equally, "no allegations of corruption are made against me. Money has never been my motivation. Unlike certain PPP/C ministers I have not pillaged taxpayers' money in all the permutations." Williams said the simple truth is that the PPP/C has always recognised him as a formidable opponent who cannot be easily surpassed. "I reject out of hand the fake news of their newly acquired advisers."
Touching on the state of affairs of his chambers, Williams said that, on assuming the office of AGMLA, he met very corrupt practices but largely in the advice and litigation department where the State lawyers attend Court. "Contrast with the lawyers in the Parliamentary Drafting Division who do not attend Court. In the latter division there has been only one resignation." According to the unsigned letter some 19 lawyers have resigned from the chambers since Williams took office. However, on checking, some of the staff who actually left had either retired, found higher paying jobs, promoted to judge and magistrate and ventured into private practice. Others who had allegiance with former AG, Anil Nandlall, moved into his chambers.
Williams continued, that the Advice and Litigation Division at the chambers in 2015 was characterised by gross incompetence, negligence and sabotaging of government's cases. "There was evidence of money laundering cases wherein the state was sued for hundreds of millions of dollars and the case settled months later without a hearing. All the cases where the state was sued for hundreds of millions and even billions of dollars were attended by sudden loss of brain power to the detriment of the state. Most of these cases were inherited from the PPP/C government and were lost because of incurable defects," Williams stated.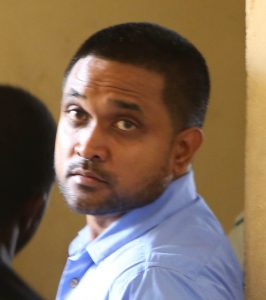 He said he introduced stringent anti-corruption measures and brought in the police to investigate a number of these cases and a number of lawyers left as the government's interests were now being safeguarded. He added that the former AG was snared in the new measures and charged for stealing law books. "As a result efforts have been made to bear false witness against me in the hope that they can resume the purloining of government assets if I'm removed. It's pathetic that the call is not for investigation for corruption, bribery, kickbacks or conflict of interests but for employees seeking refuge in flight."
Meanwhile, adding his voice in a letter of his own, Fung-A-Fatt said he had read the letter being circulated on social media addressed to His Excellency, President David Granger, members of the Cabinet and the members of the executive council of the APNU and AFC. This letter he said alleges, among other things, that he was not immune from constant abuse by the Hon. Attorney General and Minister of Legal Affairs, Hon Basil Williams, SC, MP.
"Mr. Editor, if I fail to respond to this falsehood and not seek to correct it, I would be neglecting my moral duty and bring the office of the Chief Parliamentary Counsel into disrepute." Fung-A-Fatt said during the attorney general and minister of legal affairs' tenure, he has never been abused as was stated in the letter. "On the contrary, Mr. Williams and I have a very cordial working relationship which allows for the efficient running of the Drafting Division. The attorney general and minister of legal affairs has always supported me in my work as Chief Parliamentary Counsel and has been a consummate professional. It is Mr. Williams who recommended me for the Cacique Crown of Honour (CCH) and in fact, held an appreciation for me at the Chambers recognising my contribution to legislative drafting in Guyana," Fung-A-Fatt stated.
He added that the falsehoods contained in the letter "has made me anxious that it could possibly be entertained and believed by the people of Guyana and more particularly, the Head of State. I considered my name mentioned in this letter to be an attempt to cause disharmony to the normal, cordial working relationship between the Hon. Attorney General and I. This letter in circulation is most undesirable and I hope that my response assists in removing any perceived notion of any impropriety by an attorney general, who is well respected and endeared by the staff of the Attorney General's Chambers and Ministry of Legal Affairs and the people of Guyana."
Claims debunked before
Additionally, the issue of staff leaving the chambers was dealt with in a press release from the chamber on February 6, 2017. In that release Williams himself had responded to former President Donald Ramotar who had raised allegations that the AG had "fired, harassed and forced to resign" many persons since taking office. Williams then detailed the circumstances under which the persons Ramotar referenced parted with the chambers. I repeat same here for easy reference.
•Indira Anandjit (Former Permanent Secretary, Legal Affairs Ministry)-She was sent on administrative leave following the discovery of millions of dollars' worth of law books and computer parts authorised by her for purchase but not being found in the Ministry. Her contract was not renewed.
•Sita Ramlall (Solicitor General, Legal Affairs Ministry) -retired at age 65.
•Prithima Kissoon (Deputy Solicitor General) was dismissed for breaching the public service rules and was also embroiled in allegations of mismanagement of cases against the state before the courts.
•Cecil Dhurjon (Former Chief Parliamentary Council, Legal Affairs Ministry)- Mr Cecil Dhujon was given a three-year contract by the Hon. Attorney General Basil Williams and resigned for medical reasons.
•Further, His wife Mrs Ananda Dhurjon who retired at age 55 from the Ministry of Legal Affairs was subsequently re-contracted as a Consultant to the Parliamentary Division by the Hon. Attorney General Basil Williams.
•Sasha Mahadeo (State Council)- She resigned after accepting the opportunity to further her legal education in Canada.
•Rajendra Jaigobin (State Council) –He resigned and went to work with Mr Anil Nandlall.
•Fareeda Baksh- Ms Baksh was found unlawfully giving out files and documents to Anil Nandlall and his driver. Contract not renewed.
•Dwajendra Rooplall (Personal Assistant) He Campaigned with Mr. Anil Nandlall at the last National and Regional Elections and was a member of his personal staff. His contract was not renewed.
•Kemraj Mangroo- Resigned to take full time studies at the University of Guyana.
•Deborah Chan (Clerk)- This individual was never employed at the Ministry of Legal Affairs.
•Chandradat Mangroo (Mr Nandlall's personal driver) He Resigned and is now employed at freedom House.
•Adrian Smith,- His contract was not renewed while Stephen Roberts resigned to further his studies. Beulah Williams retired at age 55 and had no interest in renewing her contract.
There are several other persons on the list in circulation who have assumed better paying jobs at other entities. These include as judge, magistrate and other key position.
Performance
Regarding the performance of the chambers the AG had responded to this late last year providing data that out of the 277 cases that were concluded in 2017 118 were dismissed or discontinued; 110 were won with and without costs and 68 were lost. Altogether, in 2017 some 388 court matters engaged the attention of the law officers of the state and 552 new matters were filed against the state from January 1 to December 3, 2018 taking on a grand total of 940 matters, engaging the chambers. Of this number, Williams stated that 35 per cent of the litigations were filed by the Attorney General's Chambers, while the remaining 65 per cent were filed in favour of the other litigating parties.