…Roopnaraine, Gaskin re-assigned
Carl Greenidge, the country's former Foreign Minister, has been appointed Foreign Secretary at the Ministry of Foreign Affairs while Dominic Gaskin has been appointed Director of Manufacturing and Marketing within the Ministry of Business. Dr. Rupert Roopnaraine, another former minister, has been appointed Director of Public Service Training within the Ministry of the Presidency.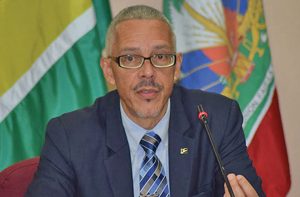 Director of Public Information, Imran Khan made the announcement on Tuesday on behalf of the Ministry of the Presidency. The new appointments come shortly after the appointment of Joseph Harmon, former Minister of State, as Director General of the Ministry of the Presidency. The former Ministers – Greenidge, Harmon, Roopnaraine and Gaskin – resigned in April as ministers and parliamentarians as result of them being dual citizens. The Constitution prohibits Members of Parliament from having dual citizenship.
On Tuesday, when the new appointments were announced, it was explained that as Foreign Secretary, Greenidge, will be responsible for the Department of Frontiers and Territorial Integrity and the Department of Trade and Economic Cooperation.
Under his leadership, the Guyana/Venezuela Territorial Controversy was placed before the International Court of Justice (ICJ) to re-confirm the 1899 Arbitral Award after decades of the issue being stalled at the 'Good Officers' process. With Venezuela refusing to submit its Counter-Memorial on jurisdiction, Guyana has asked the ICJ to proceed with the holding of oral hearings, at the earliest possible date, to determine its jurisdiction over the case brought against Venezuela. Greenidge was replaced as Foreign Minister by DR. Karen Cummings, the former Minister within the Ministry of Public Health.
Meanwhile, the Director of Public Information explained that Gaskin, the former Business Minister, as Director of Manufacturing and Marketing within the Ministry of Business, he will be responsible for the enforcement of standards. Under this new portfolio, Gaskin is expected to provide assistance to small producers and access to markets, particularly Eastern Caribbean markets. Gaskin was replaced by Haimraj Rajkumar as Minister of Business.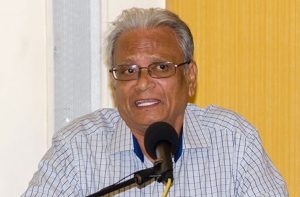 Dr. Roopnaraine, in his new position, is now responsible for training standards at the Bertram Collins College of the Public Service, Guyana Defence Force Staff College, and Guyana Police Force Staff College. Dr. Roopnaraine was replaced as Public Service Minister by Tabitha Sarabo-Halley while Harmon was replaced by Dawn Hastings-Williams – the new Minister of State.