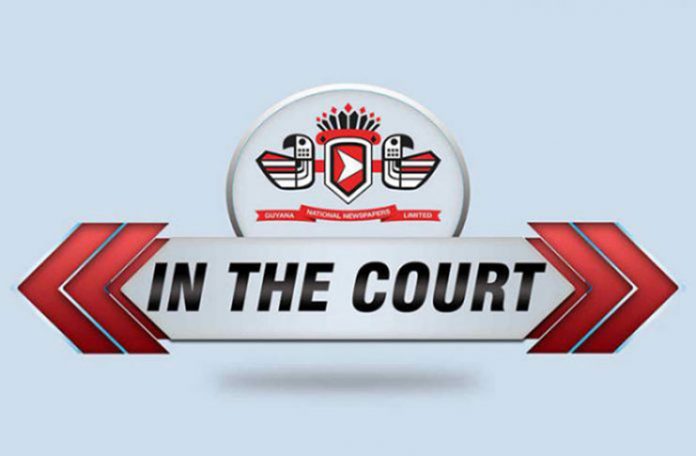 ON Monday May 13, 2019, three men appeared before Magistrate Sunil Scarce at Providence Magistrate's Court, charged with simple larceny.
The court was told that, on May 7, 2018, in the vicinity of Coverden, East Bank Demerara, the men reportedly robbed a gas station of a sum of $5 M.
Alvestus Primo of 23 Supply, East Bank Demerara, Mark George of 1st Dam Sarah Johanna, East Bank Demerara, and Shayne Morgan of 43 East La Penitence, Georgetown, pleaded not guilty to the offence. They were represented by Attorneys-at-Law Brandon Scott De
Santos and Bernard Da Silva
The men will return to court on June 3, 2019.