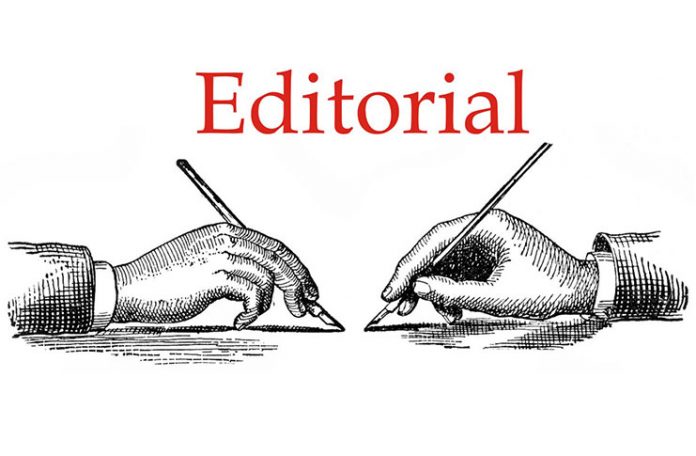 LAST week, Guyana took another progressive step by launching the National Tobacco Council. This is one of the provisions of the revolutionary Tobacco Control Act, which was enacted by the Coalition Government. Among the Council's functions is that it Council shall advise the Minister of Public Health on matters related to tobacco control, and the administration and enforcement of this Act.
The Act also stipulates that, subject to Section 7, the Minister shall appoint each member of the Council. Each member of the Council shall be appointed for a term of three years, and shall be eligible for re-appointment. The appointment of each member of the Council, and every change of appointment, shall be published in the Official Gazette. At the launch of the Council, Minister of Public Health Volda Lawrence called for decisive action in tobacco industry. Noting that she was happy that Guyana has achieved many firsts in the the Caribbean region, Minister Lawrence drew reference to the passage of the Tobacco Control Bill by the National Assembly, and his Excellency, President David Granger's assenting to it in 2017, thereby earning Guyana the PAHO/WHO award on World No Tobacco Day 2018.
Minister Lawrence said that in establishing the Council, there is a duty to ensure that the proper advice is given to the Minister of Public Health on the control of tobacco, as well as the administration and enforcement of the Act. She stressed: "You have a mandate to advise me. And please ensure that you advise me, giving me all the facts, and all the horror stories too, because it's part of my mandate. Please do not withhold anything from me."
The Tobacco Control Bill of 2017 is geared at protecting future generations from the detriments of tobacco smoke. The Bill was initially conceptualised during the tenure of former Health Minister, Dr Leslie Ramsammy, but when he departed the then Ministry of Health, for some strange reason, work on the legislation got lost in the proverbial smoke. Though speculation abounds,the real reason(s) for the neglect of this revolutionary, forward-looking and progressive piece of legislation remains unknown. But, be that as it may, simply put, by virtue of not addressing a serious problem head-on, it can be seen as adopting a casual approach to decisively tackling some very serious non-communicable diseases in Guyana.
Non-communicable diseases account for a sizeable chunk of the health budget. The destruction wrought by smoking, both to the smoker and non-smoker (by virtue of inhaling second-hand smoke) is relatively well known. Among other ailments with which it has been associated, smoking is the cause of coughs, colds, asthma, pneumonia, stroke, heart diseases and lung cancer. And according to the World Health Organisation (WHO), second-hand smoke accounts for about 600,000 deaths every year. Globally, smoking accounts for more than five million deaths annually, and has been identified by the WHO as the world's single greatest preventable cause of death.
In fact, the WHO puts the number of deaths due to smoking and second-hand smoke closer to over 100 million over the course of the 20th Century. Remarkably, this is more than the total number of deaths (an estimated 97 million) caused by World Wars I and II combined. In Guyana, no data has been made public on how many persons die from smoking every year, but according to the WHO, tobacco kills more than half of its users.
Again, according to a Global Youth Tobacco Survey, 21 per cent of students aged 13-15 smoke, or have smoked in Guyana. PAHO Country Representative, Dr William Adu-Krow had observed some years ago that some 50 per cent of the local population are smokers, and about 30 per cent of the homes here have smokers. Some observers have also pointed out that while men in Guyana smoke much more than women, the gap in recent years appears to be narrowing. These observations cannot be dismissed out- of-hand when cancer, diabetes and heart diseases, though not due to smoking or smoke inhalation entirely, are the leading causes of death here.
In Guyana, many things that are wrong still pass as accepted norms. There are still cases of minors purchasing and selling cigarettes. This reportedly happens mostly in the countryside. And there are still reports of persons smoking in public transportation, and even officials doing so in public spaces. The legislation, with its provision for this Council, seeks to right these wrongs, and institute a meagre fine of $20,000 for persons found guilty of smoking in public. And, importantly, it also seeks, in a very direct way, to quell the billowing of tobacco smoke in public, by prohibiting advertisement, promotion and sponsorship of tobacco products and delivery systems. There is nothing fashionable about smoking when it is a slow, silent killer, and a destroyer of homes and families, and places an unnecessary financial burden on the government, which has very limited resources at its disposal to deal with preventable health issues. The government must be commended for passing this landmark legislation, and the subsequent steps it has taken to ensure that it is enforced.