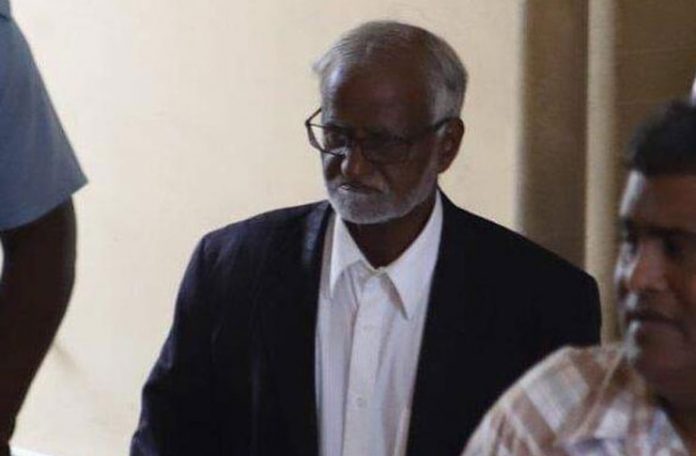 By Deneita Fredericks
MAHBOOB Jinuah Rahman, Regional Development Officer, Region Three (Essequibo Islands-West Demerara), was Friday granted bail at the Georgetown Magistrates' Court by Principal Magistrate Leron Daly after being arraigned for allegedly posting information on Facebook, linking his sister-in-law to the practice of obeah.
Rahman, who resides at Lot 'M' Lady Stein, Parika, pleaded not guilty to the charge which stated that between February 2, 2019 and February 3, 2019 at Queenstown, Georgetown, without any legal or lawful justification, insulted Famadia Rahman, also known as 'pammie,' with intention to injure or destroy her reputation and corrupting public morals.
According to prosecutor Sanj Singh, the victim was married to the brother of the accused, who is now deceased. Over a period of time there was an ongoing problem between the two parties,pertaining to a property that was willed to the woman's now deceased husband at Lot 'M' planation Leddestein, East Bank Essequibo.
The police are contending that on February 3, 2019, around 21:30hrs, the virtual complainant ( Famadia Rahaman) was at the 84 Barrack Street, Kingston home, when she was alerted to a Facebook post. Upon checking the post she noticed that there was a photo with writing linking her to obeah.
The defendant was then contacted and told of the allegation, to which he admitted at the station. He was later taken into custody.
Rahman was granted bail in the sum of $20,000 and will make his next court appearance on May 17, 2019.