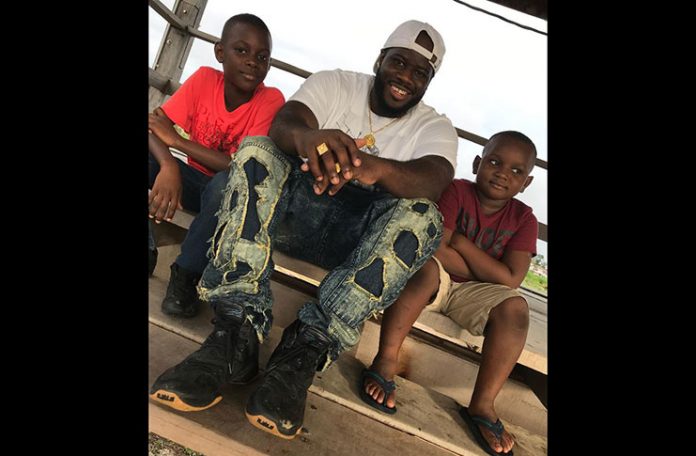 –to earn a living, and access the global market
By Gabriella Chapman
IN the absence of copyright laws here, local artistes continue to be at a grave disadvantage when it comes to earning a living. This has long been their cry; to have the laws enforced in Guyana so as to provide them with more opportunities, and more income.
But all is not lost, as opportunities seem to be coming their way, copyright laws or not.
'The Buzz Magazine' caught up last weekend with a Canadian artiste with Guyanese roots, who said he came to Guyana to restore hope in the local artistes.
Dwayne Lespoir, who goes by the alias 'Salez' [pronounced SALES], says he has his own record label, 'HLR (Hustle, Loyalty, Respect) Records', and he has been working tirelessly with local artistes in the hope of creating what he'd like to call "an income stream" for them.
"After coming here multiple times for the past few years, I felt that I can play a part in filling that gap that exists between artistes and the business side of the industry. So I have been here since February, and I have been trying to educate local artistes on the business side of things," Salez said, adding: "The talent that I see and believe in them, I feel like they can be international artistes. So it's really reinforcing that hope in them that I feel they are lacking, to really give them that belief that they can actually be something more than local."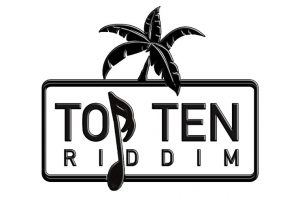 He said he came with five 'riddims' that will be 'reeled out' throughout the year, well into February of next year. With the aid of these 'riddims', he said, local artistes will be given the opportunity to record songs, and have them songs registered and distributed through HLR Records, so that they can earn from the international market.
"These artistes can get income through my streams," Salez said, adding: "I feel with the funnel I have, I will be able to add to the talent they have in terms of distributing it to the world, and really showcasing what Guyana has. Because Guyana is an untapped market on the outside."
The first project has started with the 'top 10 riddim', which was tailored for Guyana Carnival. And on this 'top 10 riddim', 10 artistes will be shortlisted, and their songs will be registered, released and promoted for Carnival.
'A SOUND WE CAN CALL OURS'
"I have been working with a lot of local artistes in terms of pushing out the project to really represent the country and give us a sound that we can call ours, because, right now, we are just a little bit of everybody," Salez said. "When we bring our element to what Soca is, it's just something totally different to what person may classify as Soca. And I have collaborated with Malcolm Ferreira, and we are making something that I feel will create a legacy in Guyana," he added.
Only 10 persons will make the cut for this first project, but this, he said, will force artistes to think outside the box and elevate their writing skills, and come up with a concept that is original, and one that will stand out to be chosen.
After this Carnival project is completed, he said, there are four others that will be 'reeled out' from funding from Salez's label and the collaboration of Ferreira.
Artistes who are interested in the projects can email salez@hlrmusicgroup.com.
'SALEZ' THE ARTISTE
Apart from owning his own record label and helping other artistes, 'Salez' also pushes his individual singing career.
He told 'The Buzz' he has been singing since he was 13, but it wasn't until he was 20 that he started taking it seriously.
Actually, he started out as a ghost writer in his native Montreal, Canada, which helped create a path where he got exposed to the music industry.
"But as a ghost writer," he said, "you don't get the credits for what you have really done, so I had to slow down on being a ghost writer, because when that money is done, so are you. I feel that I have given enough to the music industry, where I can now say anything I do moving forward, I need my credits for. Because I need to be recognised as an artiste as well."
Though versatile, 'Salez' said, his preferences are R&B and Hip Hop. He already has an album out, and it's called 'Canada Cole', with10 songs that give diverse sound of who 'Salez' really is; from the struggles to the lifestyle.
The young artiste explained that where he comes from is a city with a lot of hatred. "People don't really come together and work," he said. As such, he got into promotion, so as to create opportunities for himself.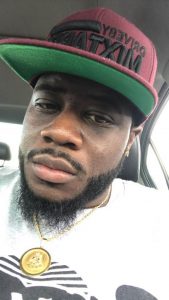 "I started my independent career as a promoter; doing shows. That was really my avenue of creating that path to getting exposure as an artiste. So most of the shows I did, I opened for them. Because nobody is going to give you that opportunity back home, but yourself. So I had to create that lane for me to promote myself," 'Salez' said, adding:
"I spent most of my time bouncing around different States, just working with a lot of different artistes to get the exposure. I find joy in helping other artistes, so I feel that has always been my best guidance. Now I am at a point where I feel Guyana is a place where I can come in and really show my skills, and show them that we can really do something here. There are opportunities here."
There are still a lot of hurdles and challenges to overcome, the young artiste said, adding: "But I'm still pushing. I'm someone that doesn't give up; the journey isn't easy, but you have to make up your mind on what you really want, and you have to dedicate yourself and make sacrifices to achieve what you want."