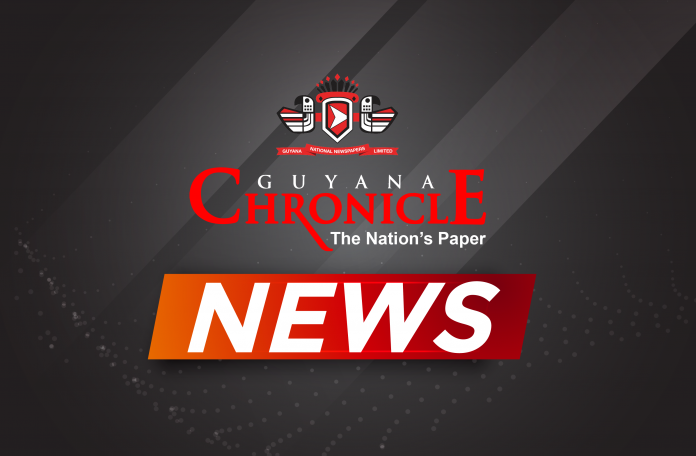 THE Police in 'B' Division have been working tirelessly over the past few days to solve the robberies committed at Indra's Grocery and Beer Garden last Saturday.
On Thursday, two persons were charged with seven counts of robbery
under arms when they appeared before Magistrate Peter Hugh at the New
Amsterdam Magistrate's Court.
Sylvester Joseph, 33, a carpenter of Lot 173, Victoria Street Cumberland,
East Canje and Ashley Drigpaul, 22, unemployed of Lot 192 Main Street,
New Amsterdam, were charged with the offence committed on April 13 at
Lot 1165 Galaxy Street, Canefield, New Area, East Canje.
According to information received, a cellular phone belonging to one of the victims was traced to the address of Drigpaul, who is said to be
The girlfriend of Joseph. While in custody, she related that the
cellular phone was in Joseph's possession.
The two appeared before Magistrate Peter Hugh at the New Amsterdam Magistrate's Court where they were not required to plead to the indictable charge. They will return to court on April 24.
Last Saturday, at approximately 22:00hrs, three masked men, two
of whom were armed with guns and the third with a cutlass, stormed
Indra's Grocery and Beer Garden.
During the ordeal, the men relieved some 20 customers of their cellphones, cash, jewellery as well as car keys.
The bandits then proceeded to the business owners, Premchand and
Taramattie Seelochand, who were beaten and forced to hand over
all their valuables and an undisclosed sum of cash.
After committing the act, the bandits escaped in a car belonging to one of the victims. The vehicle was recovered the following day in a
community on the East Bank of Berbice.
Meanwhile, on Thursday, the police received credible information
pertaining to a suspect who was seen in Linden, Region 10, selling
several cellphones. An intelligence operation led to the arrest
of a man identified as Chris Rampersaud. He was later transferred to
Berbice. Rampersaud is said to be the mastermind behind the robbery and
reportedly confessed to the crime and three other armed robberies in
the region. He remains in police custody and is expected to face the court
soon.