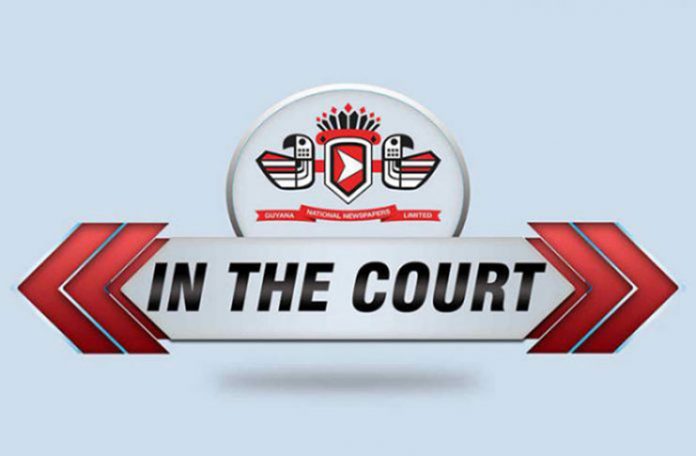 TWO persons were charged and remanded to prison on Thursday when they appeared before Magistrate Renita Singh at the Whim Magistrate's Court.
Arjune Indar called "Braff", 37, a labourer of Mibicuri, South Black Bush Polder (BBP) and Deon Johnson, 45, of Lot 21, Number 78 Village, were jointly charged with four counts of robbery under arms committed on April 16 on Naziran Hussain, Elian Sukhdeo, Nikita Sukhdeo and Beckham Sukhdeo of Mibicuri.
The men were not required to plead to the indictable charges. They were subsequently remanded to prison and the matter was transferred to the Mibicuri Magistrate's Court for May 7.
On Tuesday, rice farmer Lomas Parag, 70, and his wife, Naziran
Hussain, 60, along with their niece and nephew, were attacked by the two gun-toting men around 02:00 hrs.
The men relieved the family of G$200,000, two diamond rings as well as a bag containing $1.2 million in cash, which was withdrawn from a commercial bank by the family to pay workers. The cash belonged to a relative of the rice farmer who withdrew the money to take care of expenses pertaining to the rice business.
The bandits also physically assaulted Naziran Hussain during the ordeal.
Diligent work by the police led to the arrest of the men a day after.