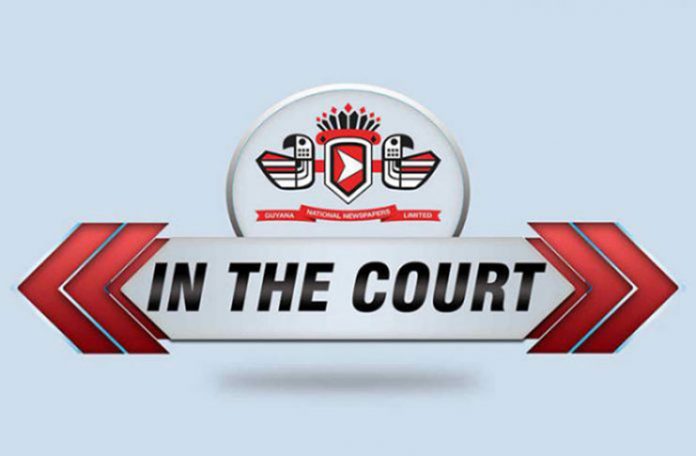 THIRTY-YEAR-OLD Mark Bhino was on Thursday, April 18, 2019, remanded to prison by Chief Magistrate Ann Mc Lennan at the Georgetown Magistrates' Court for stealing a pressure pump and pressure tank from the Environmental Protection Agency (EPA).
Bhino, who is a resident of 'D' Field, Sophia Squatting Area, pleaded not guilty to the charge which read that between February 13, 2019 and February 14, 2019, at Ganges Street, Sophia, he stole one Myers Pump valued at $500,000 and one Myers Pressure tank, valued at $500,000.
On Wednesday, Prosecutor Gordon Mansfield told the magistrate that he was objecting to bail on several grounds. These grounds are that the prosecution's evidence strongly affirms Bhino as the suspect in the matter and the manner in which the offence occurred.
The prosecution is contending that, on the day in question, around 05:00hrs, a constable was on his way to work when he saw the defendant and another person hurriedly pushing a cart with the said items. They were approached and after the defendant was unable to give a satisfactory explanation for being in possession of the items, he was arrested, then taken into custody where he was told of the allegation and charged.
Bhino's family was in tears as the magistrate remanded him to prison until his next court appearance on May 3, 2019.