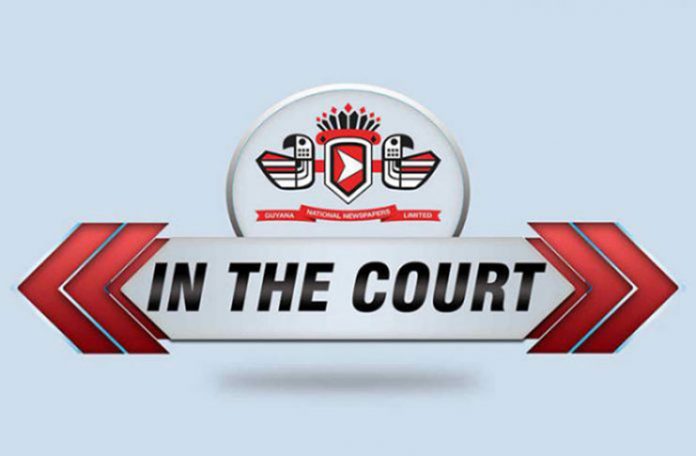 TERON Mc Leod was yesterday, April 18, 2019, remanded to prison by Chief Magistrate Ann Mc Lennan at the Georgetown Magistrates' Court for allegedly stealing a Samsung Galaxy S9+.
The court heard that the 19-year-old, who resides at Plaisance Housing Scheme, East Coast Demerara, on April 18, 2019 at Main Street, Georgetown, robbed Shanomae English of a Samsung Galaxy S9+ valued $179,000. McLeod however denied committing the offence.
Facts presented to the court state that on the day in question, English departed Palm Court and proceeded to her car which was parked on the eastern carriage way on Main Street; she had passed the defendant, who was standing near her car. As she was about to enter her car, the defendant snatched her phone that she was holding in her hands and made good his escape. English reportedly ran to Middle Street and raised an alarm.
Police ranks who were on patrol at the said time responded promptly and captured the victim. A search conducted on McLeod revealed the phone in one of his pants pockets. He was therefore arrested and subsequently charged.
Mc Leod tried to convince the court that he had his own phone in his pocket and that the said phone did not belong to English. He added that he was just waiting to catch a bus that passes there.
McLeod's next court appearance is on April 26, 2019.