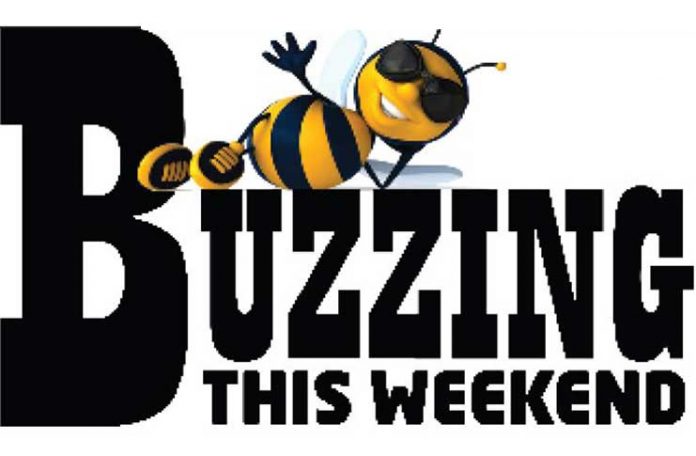 IT'S time for the weekend again people, and it's time to keep you in the loop with what's 'buzzing' in and around Guyana.
TODAY
Head on down to the Pegasus poolside's Ignite Bar and Grill every Friday and Saturday for fun, food, and entertainment!
On a $1000 budget? Tower Suites' $1000 Poolside Happy Hour continues from 17:30h to 19:30h, with $1000 specials. Enjoy a burger and beer, any margarita, or beer specials for only $1000 at the Tower poolside.
The Vintage Wine Bar, Restaurant and Lounge presents "Latin Night". Get two Desperados Tequila beers for $1000.
TOMORROW
Xtra Beer presents "Yardy Fete" at the National Stadium. It's going to be the hottest soca, dancehall concert of the Easter weekend. Performing live is the hottest and youngest dancehall artiste, Alkaline, and the hottest soca artiste Mr. Hookin' Meh himself, Farmer Nappy. Tickets: $3000, $15,000 (Stage Front)
District Ultra Lounge presents "Candy Shop", the official Easter Bash, featuring live, the return of DJ Blank from Barbados. Free bunny ears and lollipops for the ladies, and Johnny Walker bottle specials.
It's time to show off your talent. Aracari Resort presents Karaoke and Dance this and every Saturday. Enjoy karaoke, dance and dinner, featuring Reyaz Rafeek and Group.
Aura Sky Lounge presents Seductive Saturdays! Doors open at 20:00h!
SUNDAY
Tek Charge this Easter Sunday! Three big artistes; one stage for the best experience of the Easter Weekend. It's the Magnum Tonic Wine Xplosion Stage Show at the National Park, featuring live in concert, Spice, Konshens and Ding Dong.
Get ready for Linden Town Week! The Linden Town Week Committee, in collaboration with Banks Beer, presents: Beenie Man Live, in Concert, at the launching of Linden Town Week Activities at the MSC Ground. Tickets: $1000.
Kids Fashion Zone returns for Easter at the Promenade Gardens. Enjoy bouncy castle, face painting, giant ball pit, egg hunt, kids' hat show and so much more. Tickets: $1000. ($500 redeemable in chits on children's tickets)
Game of Thrones final season continues with Episode Two this weekend, and you can catch it as it plays out at 704 Sports Bar from 21:00h.
The Vintage Wine Bar, Restaurant and Lounge presents, "Dinner with 70s and 80s music. Sundays were meant for music from the 70s & 80s!