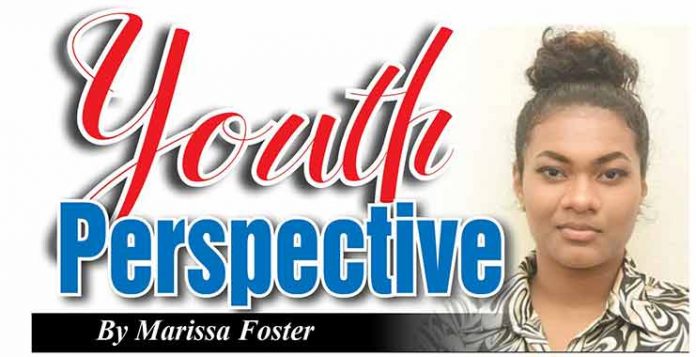 WORDS do cut deeply, no matter what the situation is. However, we always have a say on the effects our words may have on people. It matters not the time nor place, especially on our streets. I say that to now say that street harassment is an actual problem in Guyana.
We get so immune to the slangs, dirty talk and whistling on the streets, that we might not recognise it to be an issue, but it is. In fact, were it not for my mentor from the Youth Ambassadors project, Rosheni Takechandra, then I would not have been as aware as I am today about street harassment. She is a part of the 'Witness Project.' According to its website, "Witness Project International is an arts-based initiative of The Margaret Clemons Foundation (MCF), a New York City-based non-profit organisation. Its mission is to stop the cycle of violence against women and children by using integrative counsellor/teacher training, education, expressive arts therapy, and community/youth arts initiatives." As part of their efforts to fight social ills targeted at women and children, one of their targets was street harassment.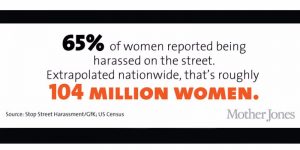 If you, as a woman, roam about your town/village, minding your own business or are probably out for a walk to catch a bit of fresh air in Guyana, you are bound to encounter at least one male who will blurt some unnecessary statements your way. I cannot even get past the first junction of my street without feeling like prey. I have been told I am unmannerly because I refuse to 'give them a minute.' I have been told, "you ain't even that nice," after not replying to a "you're beautiful" comment. I have even been cursed at because I refused to even look in the direction of men on the streets, many of whom are old enough to be my father– possibly grandfather. I refuse to accept it as a form of 'culture.' Let us not forget that there are also men who face this by other men, especially gay or transgenders; and we should also keep in mind that a small percentage of women would engage in such behaviour. However, from a woman's perspective, we are deeply affected by this.
'Stop Street Harassment,' a group based in the United States explained, "Catcalls, sexually explicit comments, sexist remarks, homophobic slurs, groping, leering, stalking, flashing, and assault. Most women and some men will face gender-based street harassment by strangers in their lives. Street harassment limits people's mobility and access to public spaces. It is a form of gender violence and it's a human rights violation." Great, all of these are labelled as forms of street harassment and maybe we can take matters to the police. But what do I do when many of the officers on the road fixate their eyes on you, their slangs on you and not on safely guiding the traffic? I have encountered numerous police officers who misuse and abuse their title, thinking it's okay to engage in this human rights violation. My heart skips a beat every time I pass a group of males who make catcalls and sexually explicit comments to me, because I do not know if their words will soon turn into action.
"I really want to marry the guy who whistled at me from his car," said, no woman ever. This is something that we all can relate to. To my fellow ladies, look out for each other on the streets. To the male readers, your words have weight and women have feelings. In fact, I don't think I can stress enough how this issue is already a human rights violation. All in all, you can compliment a woman by respecting her.