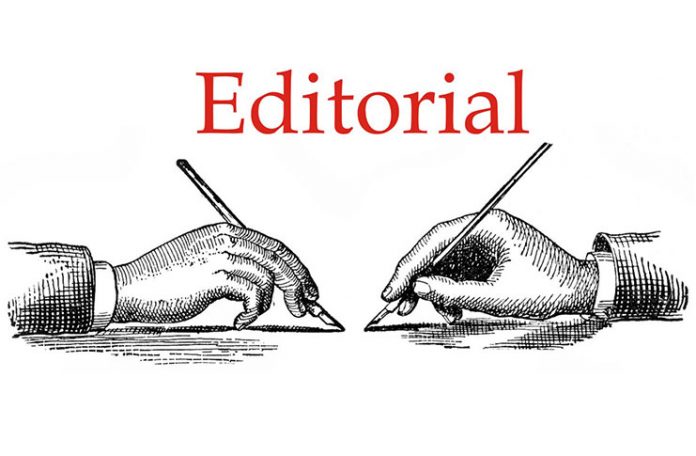 GOVERNMENT's Hinterland Employment and Youth Services (HEYS) programme is bearing fruit beyond the expectations of most Guyanese. Even some administration officials have expressed pleasant surprise at the phenomenal success of the three-year-old, nationwide, on-going project. The HEYS initiative, which is a product of government's commitment to providing equitable opportunities to all Guyanese, especially youth, is aimed at empowering hinterland-based indigenous youth to break the dependency syndrome. HEYS aims to give young people a chance in life, in some instances, a second chance to those who may have dropped out of school. Instead of dependency, the programme aspires to give them the opportunity to provide for themselves and their families through skills-training and substantive financial assistance to facilitate business investments and growth.
The HEYS project, which is being administered through the Ministry of Indigenous People's Affairs, is being overseen by Minister within the Ministry of Indigenous People's Affairs, Ms. Valerie Garrido-Lowe. The project has, so far, targeted some 4,000 young people in 215 indigenous villages and communities across Guyana. To date, through HEYS, the APNU+AFC government has invested some $2.5 billion in young people. Minister Garrido-Lowe noted that "Our Government does not believe in handouts. We believe in empowering people and giving them the economic support required so that they can create successful and meaningful lives for themselves." That being the case, the programme includes giving small grants to participants to allow them to start their own businesses, and providing further financing to those whose business endeavours have been in operation for more than a year. The second grant is intended to motivate the young entrepreneurs to persist in their efforts and to assist them to expand their operations.
The HEYS project continues to exceed expectations through a programme of six months of classroom and field training, followed by six months dedicated to business development. At of the end of last year, 2,054 new, successful businesses had been established by HEYS graduates. Those various businesses include vegetable and ground-provision farming, cattle and poultry rearing, cement-block making, cassava bread, casareep, honey production, the establishment of small shops; and the list goes on. In addition to the entrepreneurial aspect, HEYS has provided full educational scholarships, including accommodation, to hundreds of hinterland youth who wish to improve their education. While the educational part of the programme is sure to show a positive return in the future, it is the entrepreneurial facet that continues to impress observers.
Seventeen-year-old Ms. Natucha Harris from the Kabakaburi Mission, Pomeroon River, in the Pomeroon-Supenaam region, is one example of success. Harris, who grew up in a single parent home (father) said, "The HEYS program has brought stability to my life… upon the completion of the HEYS Program, I started to accumulate cash for the construction of my own home, then I bought 30 chickens to practise the skills that I had learnt [n the programme]. Later, in March, I started the construction of my humble home; it is wooden and thatched with trulie palm. I now reside with my dad, and I am the sole bread-winner of my family. Since I moved into my own home, I started cultivating cash crops like cassava, pumpkin, eddoes, red beans, tomatoes, peppers, etc."
Another success story is that of Dan Richards who has ventured into economically viable areas of local production in Wakapou Village, Pomeroon. Twenty-two-year old Dan said that it was always his desire and passion to establish his own business, and through the HEYS program, he was able to realise that dream. After receiving the first payment from HEYS, he spent the entire amount to purchase several cement moulds and a sling of cement. He said despite the high cost associated with the purchases, he was determined to make his dream of producing cement blocks a reality. He said that at his first attempt, he was able to produce one hundred cement blocks, and to date, he has successfully produced more than enough blocks to supply to the newly-constructed wing of the only secondary school – the Wakapao Secondary School — located in his village. This is the first time that a local contractor was able to purchase cement blocks from a skilled member of that village.
Remarkable, too, is the manner in which he markets his business. From humble beginnings, Dan, with the support of his parents and younger siblings, was able to transform their humble home into a work of art. While some block-makers display their product in different areas of their work space, Dan chose to display his work on his newly-constructed home. The staff at the Ministry of Indigenous People's Affairs were impressed to witness his clever marketing move which gives customers the perfect picture of what their end product would resemble. Dan, who lives with his parents and four siblings, has successfully constructed their two- flat home with the bottom flat made from blocks that he produced (plain and designed), and the top half completed from dressed lumber. He has given the ministry's staff the full assurance that on a subsequent visit, his home will be completed, painted and fully furnished. Dan says that he hopes that other participants who were given a second chance at improving their living standards grasp this opportunity with both hands.
Government is to be commended for its visionary conception and implementation of such an ambitious, wide-ranging, comprehensively executed, and successful project. Moreover, participants who have stuck with the programme and made use of the skills that they acquired, are to be congratulated. Obviously, the initiative owes its success in large part to the determination of the young people involved to improve their own standards of living. As the project continues to expand, young, Indigenous Guyanese are encouraged to take full advantage of the opportunities being made available to them.