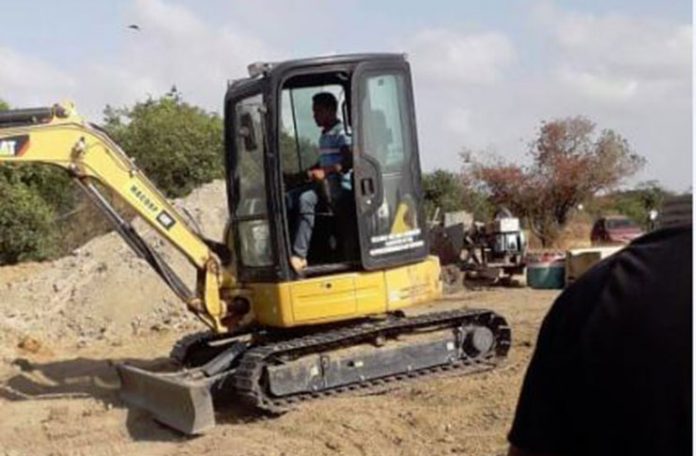 RESIDENTS of Karasabai, South Pakaraimas District, continue to benefit from government support in the areas of youth empowerment; Information and Communications Technology (ICT); entrepreneurship; and women empowerment.
Speaking to the Guyana Chronicle on the most recent developments, Karasabai Sub-District Development Officer (DDO), Marlon Edwards, said that, through the Social Protection Ministry, seven youths from the community were being trained to operate heavy-duty machinery.
The three-month training, which began in March, will see the youths learning to drive regular vehicles and heavy-duty machinery, giving them an opportunity to find jobs in the agriculture, infrastructure or public transport sectors.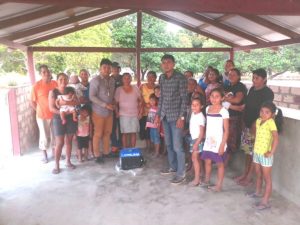 "We brought out seven youths from the Karasabai Sub-District to Lethem and they are undergoing training in heavy-duty machinery operation. They will receive a certificate in heavy-duty machinery operation and they will also be assisted, through this programme, to get their driver's licence so they can get jobs maybe as drivers," Edwards said.
Minister within the Ministry of Indigenous Peoples' Affairs, Valerie Garrido-Lowe, recently donated 200 Black Giant chickens to three women's groups in the community.
The groups will now be rearing the chickens for financial returns to support their business ventures in Region Nine.
In the coming week, the minister is expected to return to the community to hand over a number of grants to individuals as a part of the Hinterland Employment Youth Service (HEYS) Programme.
"The HEYS programme in Karasabai is a big success… our objection is to expand on it [the current businesses] and these grants that are coming will help them to expand and grow," Edwards said.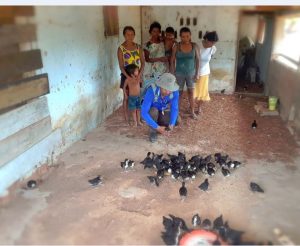 Meanwhile, government has since set up an ICT hub at the Karasabai Primary School, while another is in the process of being set up by the National Data Management Authority (NDMA).
According to Edwards, residents of that community have been utilising the Internet to receive information which was previously inaccessible.
In addition, the donation of a generator from Minister Garrido-Lowe is supporting Internet provision to the community.
Three other individuals from the community are expected to be employed through the setting up of the additional hub.
Regarding infrastructure, the DDO said road upgrades from the junction leading in to Karasabai are progressing well. The government has stated that main internal roads in Karasabai will be constructed.
In the area of health, thanks to the Regional Democratic Council (RDC), a 4×4 pickup truck will be purchased for the area's health centre, providing an alternative for emergency transport for medical care.
Edwards told the Guyana Chronicle that persons are utilising bicycles or their own transport in cases of emergencies.
The RDC is also assisting with the provision of food items to parents in need to ease the financial burden of providing for their school-aged children.