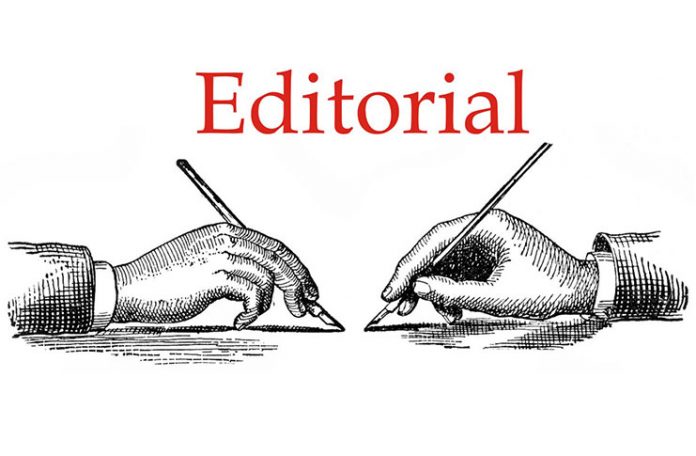 THE problem of littering is one that has plagued Guyana — particularly the country's urban areas — since time immemorial. Despite countless anti-littering campaigns, public service announcements in the media, direct appeals from local government councils, central government officials, environmental activists, media personnel, and other prominent persons and entities, the practice continues unabated. Even in the face of by-laws applicable to the Georgetown municipality that impose fines on violators, as well as regulations enforceable by the Environmental Protection Agency, Guyanese continue to engage in the unacceptable habit. Obviously, the penchant for littering is ingrained in the minds of too many Guyanese to such a great extent that it will take more than laws, campaigns, and appeals to remove it.
Littering is defined as the act of disposing of garbage in places that it does not belong. As time passes, the garbage may accumulate, creating a dump. Littering includes leaving rubbish on the ground from overflowing bins, failing to pick up refuse that spilled from receptacles while they were being emptied, tossing waste from moving vehicles, and abandoning unwanted items in parks or other places after a picnic, for example.
Littering is against the law for several reasons: it imposes unnecessary costs on the authorities that have to clean it up, it is unsightly, and degrades the aesthetics of communities; and litter can cause diseases of many kinds as well as injuries to people and animals.
Litter may consist of a variety of refuse, the most common stuff include food packaging, cigarette butts, used drink bottles, chewing gum wrappers, broken equipment parts, unwanted toys, broken glass, food scraps or food waste.
Research conducted by experts has proven a correlation between the presence of litter in an area, and the subsequent intentional disposal of litter at that same spot. Such research concludes that when people see garbage already accumulated at a spot, it is more likely for other persons to dispose their refuse in the same location. This is a phenomenon with which Guyanese are all too familiar; when one person dumps garbage somewhere, it appears that the whole neighbourhood sees that as a licence to dump refuse there.
Evidently, the solution to this particular aspect of the issue is to prevent or avoid the first act of dumping or, failing that, arresting the accumulation of garbage in any particular spot.
Scientific research into the problem has identified some key factors and causes of littering involving small items. First, laziness and carelessness head the list. In other words, people become habituated to the lazy practice of carelessly dropping their refuse wherever they happen to be, instead of keeping it until they reach a bin. Second, too many people are simply unaware that their actions have environmental and health implications. And third, many people think that there are no major consequences.
But, of course, there are severe consequences. Litter can contain objects such as needles, blades or broken glass, any of which can cause injury. Throwing cigarette butts into dry vegetation can spark destructive or fatal fires. Additionally, cigarette butts contain arsenic and other poisons that may contaminate streams or other supplies of water. Improperly discarded containers can collect rainwater and become a breeding spot for mosquitoes. Marine animals can be killed by plastic bags dumped in waterways. Another significant consequence is the high cleanup cost; the money spent on cleanup is money that may be better spent on community development projects. The list is endless. Clearly, littering and dumping have major ramifications.
So, what can we do about it? Obviously, in Guyana, laws at the local and national levels, aggressive campaigns, ubiquitous signs, numerous appeals and other measures have not worked. And, considering that government's plans to establish capital towns in every region may result in ever-increasing development and urbanisation — a fact which may cause the problem to spread — a new approach may be indicated. Evidently, the issue's origin lies in the mindset and culture of Guyanese, and it is at that level that a solution should be identified and implemented. In addition to the updating of outdated laws and increased enforcement, systematic education at the primary school level may be considered, as well as other measures that experts may devise. In any case, Guyanese, particularly adults, should know better. Throwing garbage on the streets, into trenches, on the sidewalks and parapets is simply unacceptable.