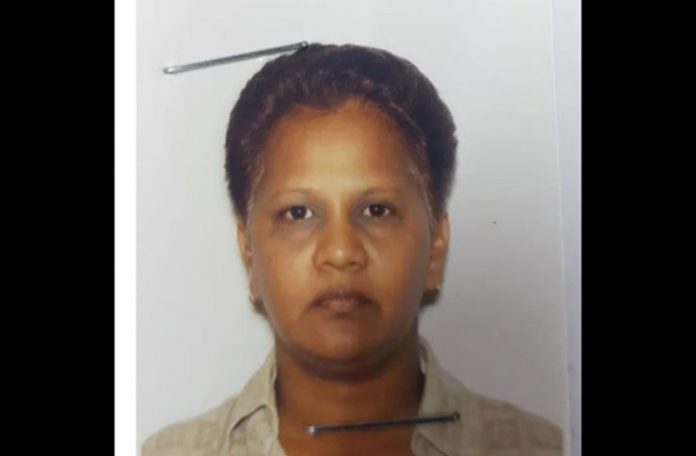 FIFTY-YEAR-OLD Milami Alli, was on April 10, 2019, remanded to prison by Chief Magistrate Ann Mc Lennan at the Georgetown Magistrates' Court for allegedly murdering her reputed husband, Ramzan Alli.
Particulars of the charge read that Alli, who resides at 29 Kissoon Housing Scheme, Good Hope, East Coast Demerara, while in the company of others murdered Ramzan Alli between July 11, 2009 and July 12, 2009. She was not required to plead. Alli was represented by Attorney-at-law Bernard Da Silva, who requested an early start to the police's investigation.
The deceased, a well-known fuel dealer, was found in the trunk of a rented Toyota Carina motor car on the railway embankment at Coldingen, East Coast Demerara. The body was found by relatives who had mounted a search for him, after several calls to his cellphone went unanswered; his skull was said to have been bashed in.
Just over a week ago, Zaheed Mitchell, a 38-year-old driver of Foulis, East Coast Demerara, was charged with the fuel dealer's murder. According to the prosecution, Mitchell and others murdered Alli between July 11 and 12, 2009. Mitchell was remanded to prison until April 15, 2019. It was during the investigation
that Milami Alli's name surfaced and an arrest warrant was therefore issued for her. According to reports, Alli had paid Mitchell, with whom she reportedly had an affair, $7M to murder her husband. Alli was arrested upon arrival at the Cheddi Jagan International Airport on the evening of Thursday, April 4, 2019, after leaving the U.S. aboard a Caribbean Airlines flight.
Alli was remanded to prison until her next court appearance on April 15, 2009.