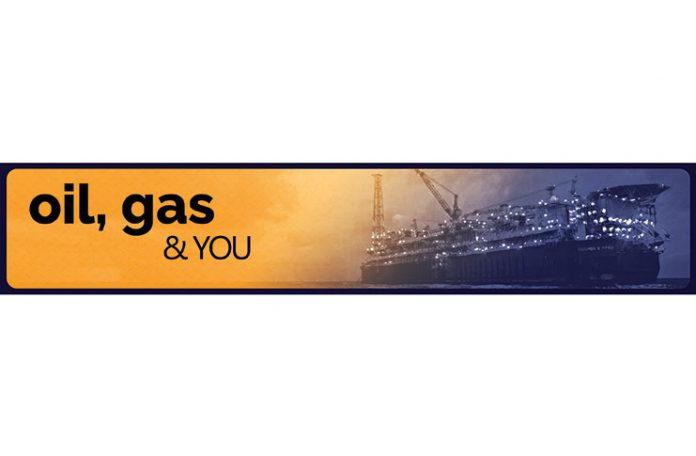 THE early stages of oil development and production activities typically yield economic benefits even before first oil and revenues begin flowing.
These early impacts are beginning to manifest in Guyana, as indicated by the new figures that Dr. Mark Bynoe, Director of the Department of Energy, shared last week. According to Bynoe, Guyana has already taken in more than US $75 million from the emerging oil and gas sector in direct economic benefits.
That number comes before oil production has even started on the Stabroek Block, where 12 successful wells have found more than 5.5 billion barrels of oil. Most of it comes from the preparations for the Liza Phase One project.
The figure does not include associated demand "such as works in mechanics, electrical work, welding and technical warehousing," Dr. Bynoe said. It also does not include the additional indirect income that Guyana takes in when oil-industry workers or executives patronise local businesses or rent property.
These types of economic activities are often not considered when stakeholders evaluate the impact of the industry. If counted, these indirect impacts would make the economic impact of the industry much larger.
Countries new to the energy industry typically place an emphasis on capturing the benefits of early development activities, primarily through local content opportunities. According to Dr. Bynoe's speech, 54 per cent of people who were directly employed by the industry at the end of 2018 were Guyanese citizens – well above average for most oil-producing countries, even at the later stages of development. It's a promising sign that Guyana is already making strong progress and investments are clearly leading to job creation.
Dr. Bynoe did acknowledge that substantial challenges remain in filling the highly technical and specialised roles in the oil industry with Guyanese, and the skills for some positions are rare or nonexistent in the country.
Just last week, ExxonMobil – the company leading the consortium of oil producers in the Stabroek Block – sent an additional 24 Guyanese hires for 18 months of training in Canada. After the extensive training, they will serve as operations and maintenance technicians on the Liza Destiny, a floating production offloading and storage (FPSO) vessel that will take in oil from wells on the ocean floor and process it for shipping. More than 1000 Guyanese are already working on Liza Phase One preparations and exploration activities, according to Exxon.
Many companies in the oil industry, subsea pipe installation and offshore vessel support have also partnered with local entities like the University of Guyana and the Department of Energy to create new training initiatives to try and build that capacity.
Last week, the University's Faculty of Engineering and Technology opened a geo-technical computer lab worth more than US $10 million, funded by oil services contractor Schlumberger, the Ministry of Natural Resources, and the Guyana Geology and Mines Commission. The facility is designed specifically to educate students studying oil and gas.
More jobs are likely to be coming in the oil and offshore service sector as that industry ramps-up to serve the offshore developers. Just last week, Harvey Gulf, a marine logistics company that provides support vessels for deepwater operations in the Gulf of Mexico and the Caribbean, announced that it will open an office in Guyana, staffed by Guyanese.
The company told reporters that it will focus on building capacity, possibly training and employing as many as 125 people to operate and service ships servicing the oil industry. The company's operations in Trinidad employ a workforce that is 70 per cent local and the company has publicly stated that it aims to achieve something similar here in Guyana.
Continued focus on capturing the early opportunities created by the energy sector and the willingness of new companies to hire from local communities, shows the wide economic reach that oil and gas development can have. Investment and job creation are already taking place, though production is still a year away, and the impacts are already spreading down through the full supply and service chain to impact more and more Guyanese.