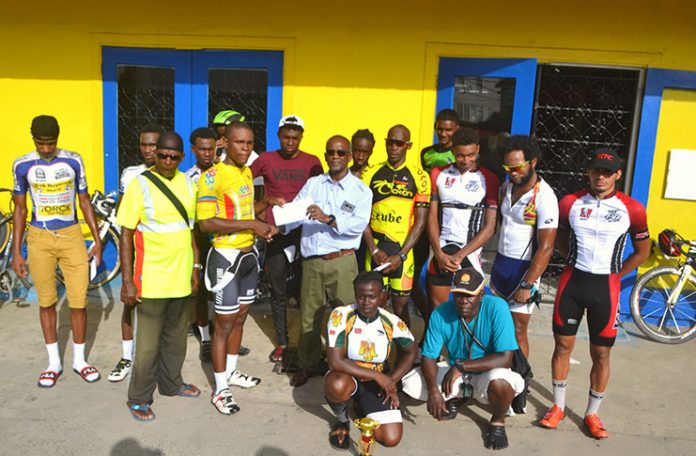 By Colin Bynoe Jr
ANDRE "Padlock" Greene secured his second victory of the season on Sunday last, wheeling away dominantly with the spoils of the Courts 50-mile road race in Berbice.
"Padlock" locked in a time of 2 hours, 6 minutes and 59 seconds.
The race commenced at 13:30hrs in front of Courts Furniture Store at Main and St Ann Street, New Amsterdam with an estimated 30 starters.
The riders had to endure a tough afternoon sun in their quest for victory. Greene, in familiar territory, bested a quality field of wheelsmen which included winner of the historic inaugural Bartica Cycling Challenge Road Race, Briton John, who had to settle for 6th.
Junior sensation Ajai Gopilall followed up his previous day win with second place, Team Evolutions Paul DeNobrega registered a quality third place while Balram Narine and Christopher "Chicken Legs" Griffith completed the top six positions.
Junior Niles (veteran), Mario Washington (Juveniles) and Sheneika Texeira (ladies) rounded off the top finishers in their respective categories.
Greene has been showing more signs of maturity in his cycling this season, competing in most of the races thus far with eye- catching successes. He is currently placed fourth in the 2019 senior points classification.
At the presentation, Courts, the furniture giants, doled out cash incentives for the top six overall finishers, first three veterans, three Juveniles and top female.