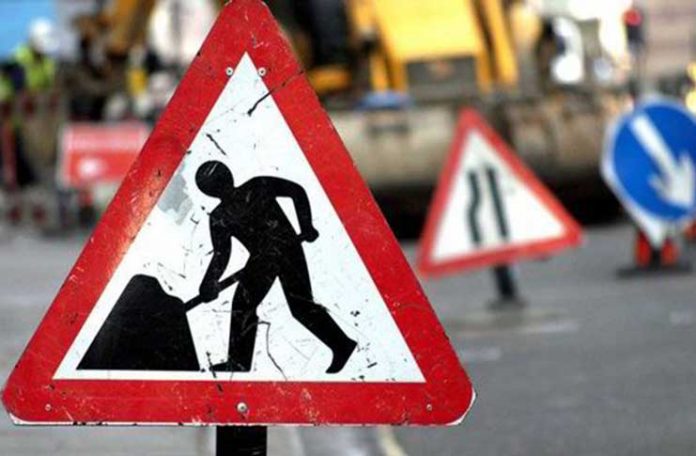 COMMUNITIES in Region Five (Mahaica/Berbice) will benefit from an unprecedented number of new and upgraded roads this year, Regional Executive Officer Mr. Ovid Morrison said.
Morrison said the RDC itself will execute some 21 such road constructions and upgrades at a cost of close to $200M, while the Ministry of Public Infrastructure will construct an additional nine roads – at least two of them are major roads – within the region, and the National Drainage and Irrigation Authority (NDIA) – one major farm-to-market road.
A grand total of 31 such infrastructural improvements within the region, he said.
The community roads and farm-to-market roads to be done by the Region will be done at an average cost of about 12 million dollars each. The Region last week awarded contracts for 13 of these roads for works ranging from the upgrading of earthen dams in communities, to crusher-run surfaces and construction of new asphaltic surfaces in others.
Morrison said that contractors who won the awards are beginning to mobilise for execution. Meanwhile, two of the nine roads to be done in the region by MPI will be major roads. These are the construction of an access road at Trafalgar, West Coast Berbice (WCB) to the tune of $53.6M and the construction of the main access road to the sea dam and side dam at Number 22 Village WCB to be done at a cost of $48.2M.
The National Procurement and Tender Administration Board (NPTAB) has already awarded contracts for these two major MPI projects. The road to be done by the NDIA will be an extension of the farm-to-market access road at Onverwagt, WCB at a cost of $80M.
This section of the road presented problems for rice farmers during the last rainy season because it had become impassable due to deterioration of the surface. This section measuring 1.8KM is to be upgraded to an asphaltic concrete road from where it currently ends, up to the Mahaica Mahaicony Abary Agricultural Development Authority (MMA/ADA) Irrigation Regulator Number Three (IR 3).
A source at the ministry of Agriculture, disclosing this last week, said that funding has been acquired. Bids will be invited from contractors this month and following the opening and evaluation of tenders, a contract will be awarded for work on this section of the road and this will be of immense relief to farmers, rice farmers in particular, the source said. It is intended that construction of this road extension start in April.