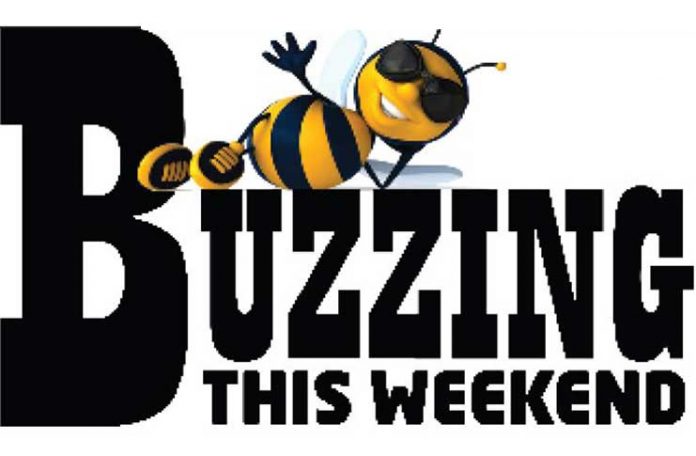 It'S time for the weekend again, people… and it's a Mash-focused one. Action in the varying Mashramani competition heats up this weekend with the semi-finals in the Carib Soca Monarch, Banks Calypso Monarch and Chutney Song Competition, all going down this weekend at varying locations across the country, along with a few other Mash-themed events. Pulse is also gearing you up for Valentine's Day as they celebrate their anniversary.
So don't stay cooped up at home.
Today
The Banks Calypso Monarch Semi-finals is set for Union, Number 53 Village Community Centre from 8pm. Head out and see who will make it into the finals.
Banks "Pon De Avenue" continues from 5pm to 12 midnight on the Main Street Avenue. Enjoy good food, good music, nice vibes and Guyanese beer. There's going to be live entertainment by 2019 Calypso competitors, Banks Beer promotions, and much more.
On a $1000 budget? Tower Suites $1000 Poolside Happy Hour continues from 5:30pm to 7:30pm, with $1000 specials. Enjoy a burger and beer, any margarita, or beer specials for only $1000 at the Tower Poolside.
The Vintage Wine Bar, Restaurant and Lounge presents "Latin Night". Get two Desperados Tequila beers for $1000
Tomorrow
It's 17 artiste, one night, on one stage when the Carib Soca Monarch Semi-Finals goes down at the Georgetown Bus Park Linden. Showtime is 8pm. Come rep for your favourite artiste, celebrate your favourite song, or just come for a totally fun-filled night. Who will be in the finals, who will take the crown? Head out and see.
Pulse Entertainment wants you to help them celebrate their 10-year Anniversary at their signature Valentines Party "Cupid's Chokehold" at The Strip, Giftland Mall. Let's celebrate relationships, let's celebrate Love. Enjoy exotic dancers and day beds. Cost: $2500, $3000 (includes Pulse 10-Year Anniversary merchandise coupon redeemable at all Pulse 2019 events)
Selfie Boss Presents "Choices Movie Screening and After Party" at Barbacoa Grill and Bar, Station Street Kitty. Special appearance by Stitchie One Man Band. Admission: $1000
Unruly Entertainment presents "Whine Fah Hold Yah Man" at the Mocha Community Centre Ground. Music by Notorious Sound; One Voice Family; Assassin Sound and Determined Sound. Admission: $1000 (More at the gate)
The Vintage Wine Bar and Restaurant presents "Atmosphere" where you can enjoy the best of house, soca and eletro music. Music by DJ Tario Dakhil and guest DJs.
Sunday
The Chutney Song Competition Semi-finals is going down at the Bath Settlement Community Centre Ground. Head out and see who will make it into the finals.
It's Game Time. As the NBA Game Schedule continues it's the 76ers vs Lakers and you can catch the game on a big screen at the 704 Sports Bar from 4.30pm. They've got the beers all they need is you.
The Vintage Wine Bar, Restaurant and Lounge presents "Dinner with 70s ad 80s music. Sundays were meant for 70's & 80's!