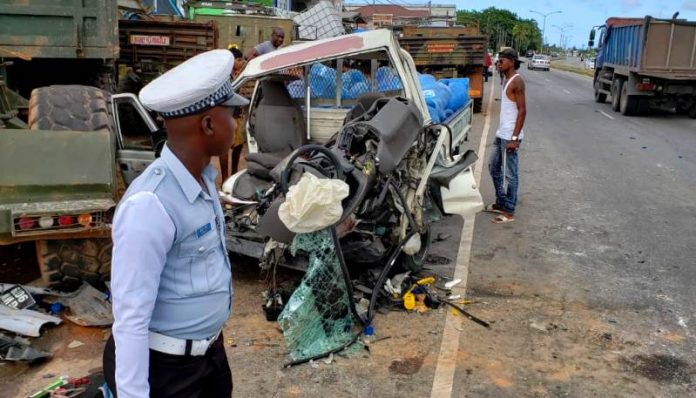 Police Commissioner, Leslie James was said to be unhurt following an accident on the East Bank of Demerara on Saturday.
The accident occurred at Covent Garden village. Reports are that the Top Cop was seated at the back of the vehicle when the Toyota Land cruiser collided with a canter truck, bearing registration GWW 9079, whose driver was selling water at the time.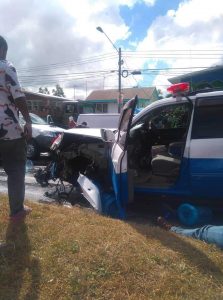 Reports are that the Top Cop's vehicle and the truck were both heading north along the public road when they collided.The truck subsequently collided with a parked truck.
The accident was attributed to the driver not heeding the siren of the Top Cop's vehicle.
The drivers of the truck and occupants of the Top Cop's vehicle were rushed to the hospital for treatment.
Police are investigating.