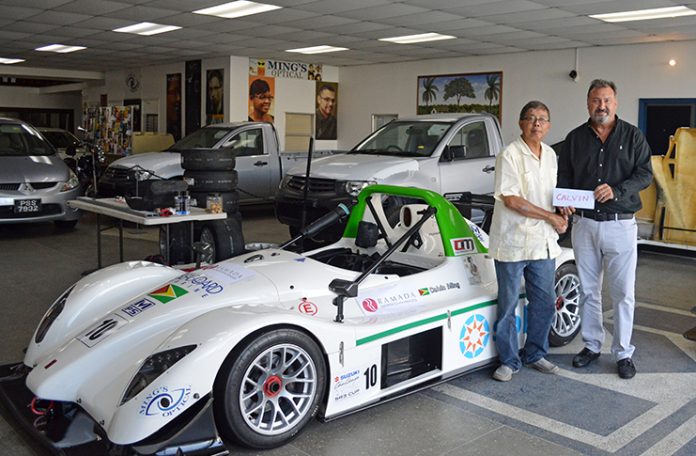 HAVING been absent from competition in Guyana for the last four years, Calvin Ming is happy to be back to participate in the final round of the Radical SR3 Caribbean Championship Series, at the South Dakota Circuit this weekend.
Calvin is currently pursuing a Degree in Civil Engineering at the Florida International University (F.I.U.) for the last three years, and at the same time competing in karting, Formula 1600, Formula 4, and the USF2000 Championship Series in the USA, Canada and Mexico.
Ming, in an invited comment, said, "I am feeling pretty good. I came in Thursday night and I had some good sessions thus far. I haven't seen any other radicals but I think our setup is pretty solid for the weekend."
He was the NACAM, F.I.A. Formula 4 Champion for 2016-2017 and was a driver on the 'Pabst Racing' team in the USF2000 Series that won the team championship for 2017 and 2018. He also won the prize of $5 000, for the slickest pass in the USF2000 Series for 2018.
He is being sponsored and supported for the weekend by the Ramada Georgetown Princess Hotel, the New Thriving Restaurant, Ming's Products & Services (MPS), Ming's Optical and E-Network, for which he is most appreciative.