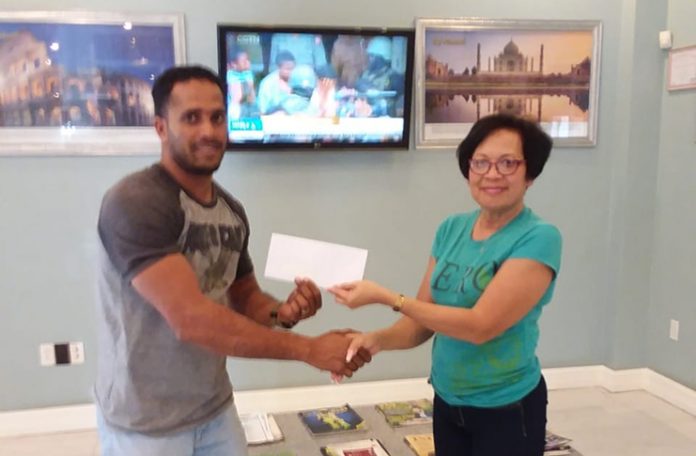 MOHAMED'S Enterprise has come to the rescue of the Guyana Motor Racing and Sports Club's (GMR&SC) Ignite race meet.
With less than 24 hours before the event, the company has swooped in to sponsor the remaining races that had previously gone un-sponsored.
According to the club, the company has been an avid supporter of motor-racing locally, having chipped in at crucial times in the past.
A comment from the club officials stated that they continually have seen unwavering support from Mohamed's Enterprise regardless of the event, and their input this time around is unquantifiable.
A comment from the company's representatives stated that they value motor-racing heavily and their support comes from their love of the sport.
The company is home to Team Mohamed's Enterprise, featuring the National Drag Strip record holder Godzilla, the unbeaten Nissan GTR its brother, the NISMO version.
Having won the 2018 Drag Racing championship as well, they are no strangers to the spotlight, having won the 2017 Seaboard Marine Caribbean Motor Racing Championship Superstock class.
Apart from that, the team hold the Superstock lap records in Jamaica, Barbados, and Guyana as well as the overall circuit record for motorcycles here.
This time around, they look set to retain that title with South Dakota record-holder Matt Truelove and his brother Harry aboard their Yahama R6.
The third is factory Suzuki rider Richard Cooper.
Ignite, which will double as the final leg of the Seaboard Marine Caribbean Motor Racing Championships (CMRC), will feature competitors out of Trinidad and Tobago, Barbados, Jamaica, United States and Europe. The two days of racing action will feature competition in the Street and Sport Tuner class as well as the Choke Starlet Cup, Street Cross Motorcycles and the 125cc Lightweight Bikes.
On the regional scene, Groups 2-4 action, as well as the Superstock and Radical Caribbean Cup, is expected over the two days.
Tickets for the 27-race programme are on sale at $2 500; children $1 000 at B.M. Soat Auto Sales, Croal Street office.
Tomorrow time trials for all classes begin at 10:00hrs followed by official races in the Street Cross Motorcycle, 125cc Motorcycle, Street Tuner, Choke Starlet Cup and Sports Tuner from 13:20hrs.
The feature race tomorrow will be the SR3 Radicals Caribbean Cup..
Action on Sunday will begin at 08:00hrs.