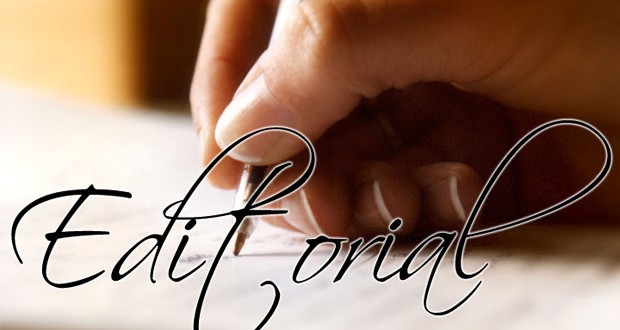 LOCAL Government Elections are just  a matter of days away. However, given the critical role that this second tier of government is expected to play in the furtherance of national democracy, for the changes that it can bring about at the grassroots level, it is again opportune that it be highlighted.
There have been a number of emergent factors in the national preparation for this very important constitutional exercise that must be applauded.
First, the number of young people, not only as party supporters, but also as candidates from within their respective communities– particularly from the APNU and Alliance For Change (AFC) segments of the coalition– and even the opposition. It is instructive to note that there has not been wide publicising of the People's Progressive Party/Civic (PPP/C) representatives.
What is clearly discernible is an opposition party that has been using its campaign time to continue its vilification of the coalition government. This, instead of encouraging its constituencies and constituents to elect persons who are genuine in care and concern for the advancement of their respective municipalities and NDCs, and to help  usher in a new dispensation in local governance. This should not be surprising, given the fact that there were no LGEs for the 23 years of PPP/C governance.
Indeed, it is a breath of fresh air to have so many young persons– male and female– who are bright and intelligent and articulate in their world-view understanding of local government as it relates to their communities and what the latter could do for the transformation of such environments. This has translated into increased participation and involvement with a deeper sense of purpose and motivation.
It is very opportune that this very important category of the nation's population is rising to the challenge of leadership at this particular first level of governance, given the fact that it has been dominated by mostly senior citizens for decades. But this landscape has been gradually changing, where more young people feel a sense of ownership and responsibility for their community. There are already, a mayor and deputy mayor, both of young age, who  lead the Bartica municipality; in the Georgetown municipality, the deputy mayor is a mere 21 years old, in addition to also being  the city's youngest councillor.
Young people and as to their adequacy and responsibility for leadership positions within Guyana, have become since 2015, a national topic for debate. This is in view of the fact that their relative youth and perceived inexperience have perennially been cited as chief reasons for unsuitability for such elevation. It is a view from which we differ;  it is mired in traditional and rather archaic and prejudicial thinking.  As purported facts, it bears no actual relationship to what is the new reality of the roles that young people have  of recent times been playing in the decision-making process of our society.
Today, young Guyanese professionals occupy places on especially the many state boards, and constitutional commissions; while there are many serving at middle-level positions within the Public Service. Virtually all of them are already holders of first degrees with some acquiring post-graduate status. The numerous youthful law graduates –many of them excelling at law school– should inform us as to how much  the world, inclusive of Guyana, has changed; since gone are the days when such a category was of a much  more mature age. And there are very young medical doctor graduates as well, even specialists, too.
It is comforting as well that within recent times, there are young Guyanese who have been very vocal about the burning issues of the day, such as the scourge of domestic violence in all its brutal forms; they have also been taking leadership positions in the formation of awareness organisations. On so many media platforms, there is a ubiquitous presence of young Guyanese who are making their views/opinions known on the seminal issues of the day, even outlining suggestions for solutions. These profiles are evidence that they have been observing and thinking about what affects society as a whole, inclusive of their respective communities.
When people work together to meet their changing social and economic needs, community development is successful and sustainable; the result is long-term, locally motivated change. Therefore, it stands to good reason that many of these young Guyanese professionals and youth leaders, since they have originated from communities which have been deprived of social amenities for so long, would most naturally aspire to community leadership; this is  with a view to bringing about change.  With such talent and interest, local government can provide an avenue for its inclusivity for improvement of communities from the grassroot level, up.