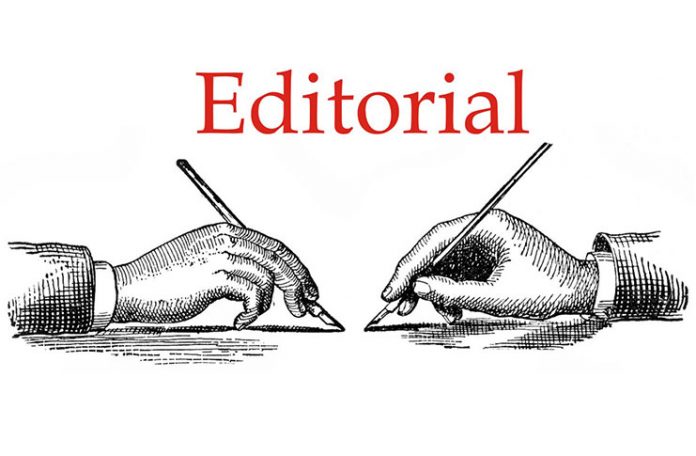 ONCE again, society has been informed about an incident outside a popular city nightclub in which a disabled man was brutalised.  The matter is currently before a court, so we will refrain from commenting on the case itself; we will say only that the alleged assailant Abdul Imran Khan was last Thursday morning remanded to prison for assaulting Romario Baljeet, called 'Short Boss.'
The 32-year-old Khan, who lives at 11 Austin Street, Campbellville and who is the owner of a construction company, made an appearance before Chief Magistrate Ann McLennan at the Georgetown Magistrates' Court.
According to the facts of the case, it is alleged that on October 28, 2018 at Main Street, Georgetown, with intent to kill, Khan unlawfully and maliciously wounded Baljeet.
According to the prosecution, on the day in question around 02: 00hrs, the virtual complainant went to the Palm Court nightclub where he and a friend spent an hour.
As they were about to leave, the accused and another male were standing at the gate in the path of the duo. Baljeet and his friend decided to walk between the accused and the other man, when the accused dealt the victim two punches to his head and face causing him to fall. The accused then took a glass bottle and drinking glass and smashed it on the right side of the disabled man's face, causing him to sustain injuries. He then allegedly kicked the disabled man. The victim was picked up in an unconscious state and taken to the Woodlands Hospital where two surgeries were done on his face.
The alleged incident is reminiscent of what had been nurtured out of an understanding of the acquisition of wealth; what it meant for those who came by it, and the varied connections that it brought.
Of course, some of these perpetrators became known to law enforcement, except that no action was ever taken against many of them despite complaints, because of their perceived connections. They became known as the untouchables.
Much of this kind of anti-social conduct that had often infringed every aspect of the law, has been on the decline since the beginning of the current dispensation; law enforcement has since signalled its intolerance to any such kind of degeneracy, by bringing the offenders to court. A current case which involves the wounding of a well-known Trinidadian entertainer is currently engaging the attention of the local magistracy.
But the apparent, unprovoked attack against a reportedly disabled citizen, whose only offence may be that he had to walk between a gathering of persons to gain access to his car, has once again shown that such type of citizen(s) is still present, and who still believes that such brutality is natural and is a right.
This kind of attack, based on media reports and CCTV footage, is unconscionable and wanton to say the least.
What was even more disturbing is that no one appears to have attempted to stop the attacker, or even intervene on behalf of the helpless man.
This attack must be unequivocally condemned. But, we live in a society in which some sections are selective in what incidents are categorised as criminal; and this is often based on what segment of citizenry is involved, specifically as it relates to the perpetrator. This is unfortunate, for regardless of the ethnicity or race of the wrongdoer, all society must speak out. To give criminal acts an ethnic colouration is to court the undermining of the collective abilities of society to overcome its threat.  Further, it is grossly deceptive to continue giving spin, for political, or whatever reasons that may give comfort to one's mental security, on any act of criminal wrongdoing, or what may be constituted as such when it must be condemned.
This act of violence against a citizen, who is also reported to be disabled, must be condemned by all law-abiding citizens and justice must be served.