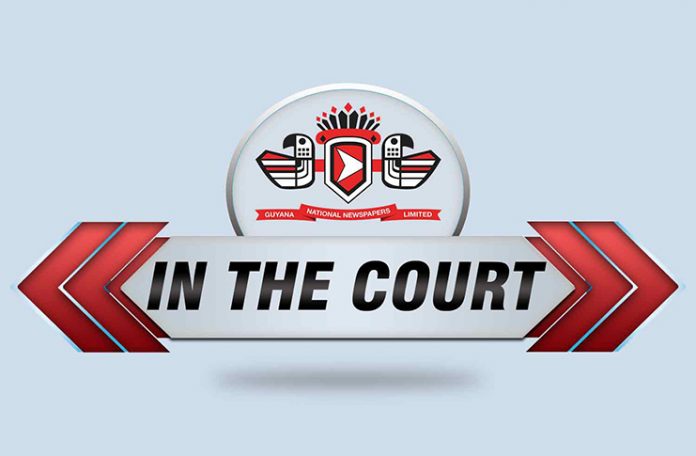 – as drug deal goes awry
FOLLOWING a sting operation conducted by Custom Anti-Narcotics Unit (CANU) ranks, two persons were on Thursday hauled before Chief Magistrate Ann McLennan and charged for trafficking ecstasy.
Appearing before the Georgetown Magistrates' Court were Samuel Bruce, called 'Sammy Wintz', a 25-year-old taxi driver of Jackson Street, Tucville; and Kelder Roxana Halley, 21, of Gibson Street, Guyhoc Park.
The charge states that on Monday, at Gibson Street, Guyhoc Park, the pair had 63 grams of ecstasy pills, reputedly an amphetamine substance, for the purpose of trafficking, which they both denied.
Bruce's attorney, Tiffany Jeffery during an application for bail told the court that her client is a taxi driver and that on the day in question he was dropping off a package for a customer of his, and did not know what it contained.
Halley's attorney, Bernard DaSilva, on the other hand, said his client was not busted with the drugs, and that as such was entitled to bail.
CANU prosecutor, Konyo Sandiford opposed to bail being granted to either party, on the grounds that it was Halley who called Bruce and together they planned the drop, which unfortunately was made to an undercover CANU officer.
However, when both parties were arrested and a confrontation was made, Halley denied calling Bruce who, in turn, accused her of setting him up.
Both were released on $150,000 bail each, and the matter adjourned until November 9.