On Friday, 19-year-old Sasenarine Somai was charged with the murder of 24-year-old Mahendra Sooknandan whose battered body was found at the head of a street at Number 69 Village on Monday 8th October, 2018.
The charge which was read by Magistrate Rabindranauth Singh at the Springlands Magistrate Court alleged that between October 7th-8th at Number 69 Village, Somai murdered Sooknandan.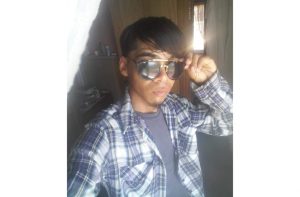 The accused was represented by Attorney-at-law Chandra Sohan who made an application for the disclosure of statements. He told the court this is his client's first appearance before the court.
The man allegedly admitted to stabbing Sooknandan several times after he made unsavory remarks about his wife. Somai of Lot 91, Number 69 Village was refused bail and was remanded to prison.
The matter will call again on January 3rd,2019.