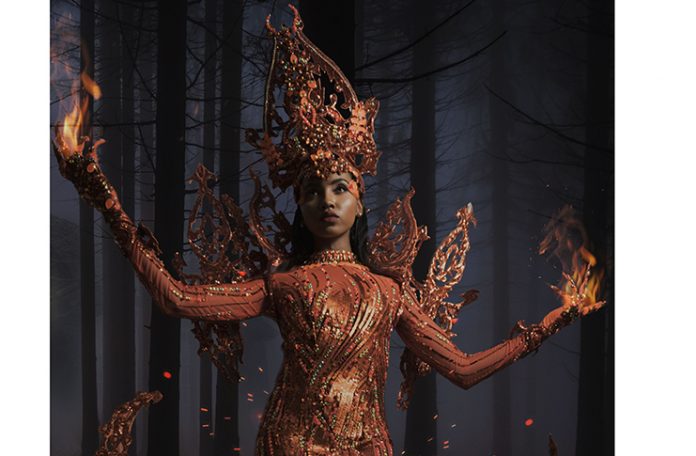 Miss Earth Guyana 2018 queen Xameira Kippins was expected to be out last night at the at the Miss Earth National Costume Competition, and no matter how she does one thing that was for sure is that she had a striking ensemble.
The costume, designed by local boy Randy Madray, was revealed earlier this week and is said to have been a head turner ever since.
The costume puts a sexy spin on the depiction of the Guyanese folklore "Ole Higue".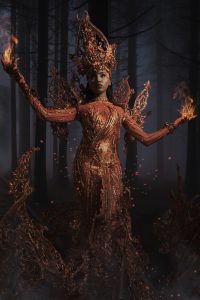 The Ole Higue is a shape-shifting creature of folklore that appears in the form of a solitary old woman by day. During the night, however, she strips off her wrinkled skin and puts it in a mortar. This causes her to reveal her true form, a ball of fire. As a fireball, she can fly across the dark sky in search of an unsuspecting victim. 'Ole higues' can enter the homes of her victims through the use of any size hole with direct access to the interior of the house.
If the pictures released earlier this week is anything to go by, Kippins is expected to really shine on stage last night.
Kippins' attendance at the pageant was made possible through the sponsorship of Guyana Premier, DemBake Bakery, Caribbean Wind & Sun Inc., The Government of Guyana, Fly Jamaica Airways, Aracari Resort and Precise Printing.