– as crackdown on ecstasy in schools intensifies
THE Customs Anti-Narcotics Unit (CANU) has requested the intervention of the Drug Enforcement Administration (DEA) to tackle the use of synthetic drugs in schools in light of an alarming, high use of ecstasy pills among youths.
This disclosure was made by Deputy Head of CANU Lesley Ramlall, during his address at a two-day workshop on drug-prevention consultation and training being hosted by the Ministry of Education at Cara Lodge, Georgetown.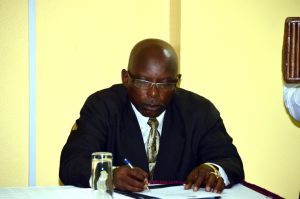 Ramlall noted that the DEA operations in Colombia and Puerto Rico are commendable and the workshop is a timely intervention by the Education Ministry.
The deputy head of CANU said studies from 2007 to 2013 show that there was a reduction in cigarettes, cannabis, cocaine and alcohol consumption by school- children; however, there was no mention of synthetic drugs, since Guyana was not known to use those.
However, he explained that from 2017-2018, CANU has seen the use and the flow of synthetic drugs in Guyana, which is a worry to all stakeholders.
CANU to date, he said, has seized 250 grams of ecstasy; 100 grams of crystal methamphetamine; and 405 grams of heroin, all of which are synthetic drugs.
"Unfortunately, the use of ecstasy seems to be very prevalent, not only among adults, but [among] schoolchildren too," he stated.
In partnership with the Education Ministry, Ramlall said CANU has launched investigations in five schools, and as such, the training session is very important to educate all stakeholders.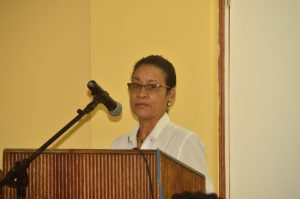 "We are aware teachers are not equipped with the skills and the tools as to how to deal with students who are involved in the use of ecstasy and other synthetic drugs. These students are very cunning and smart in their denial and involvement in drug use; and that is why at the law-enforcement level, we are willing to support educational programmes with schoolchildren," the deputy CANU head said.
Underscoring that Guyana has been labelled over the years as a trans-shipment destination, Ramlall said synthetic drugs are being produced in labs that are not recognised. As a result, the potency would be different for each pill that is made in the various labs.
"You may use an ecstasy pill now and the effects may be totally different from a pill you use tomorrow, because the mixture is different and our students are not aware of that," he said.
He said CANU's aim is not to penalise children or students, but instead to apprehend the traffickers and dealers.
"To do that, we need the cooperation of parents, students and teachers…. We have seen students go at length to protect the supplier. This is there in the school system and we cannot deny it, as to how many schools and the extent of it, well it's alarming," he explained.
Meanwhile, Owen Pollard, Assistant Chief Education Officer (Primary) said globally, 13.8 million adolescents between ages 15-16 used cannabis within the past year.
ALARMING
He said Guyana's 2016 household drug report highlighted that illegal substances such as marijuana represented 46.6 per cent of the indicator respondents, who purchased drugs in public or open spaces.
"Sadly, many of our youths are also able to access these drugs and often misuse or abuse them. Over the last few years, the education ministry has strengthened its partnership through the drug information network of the Nation Anti-Narcotics Agency to combat the issue of drug use among minors," he said.
He noted that since 2014, training programmes have been developed through school's health and welfare units that see teachers and welfare officers being trained in drug-prevention strategies to deal with children affected by drug use.
He noted that the training themes focused on drug types and classification, mental health, curriculum, addiction, integration, identification, treatment programmes, random inspections at schools, homes and physical body are done by welfare officers.
SURVEILLANCE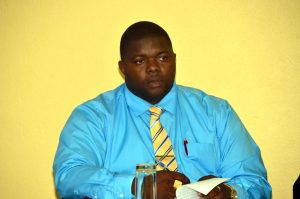 "There has been an increase in the number of drug case reports across the schools in Guyana, as such, the Ministry of Education has stepped up its surveillance and education efforts through the establishment of a task force that includes enforcement agencies as the CANU and GPF narcotics division," he said.
In 2017, he noted that the partnership was further strengthened with support from the UN fund and a draft interagency protocol was developed for drug use among minors that will guide the handling and treatment of cases in which students who are caught with illicit substances.
He explained that a series of consultations have been ongoing with stakeholders since June 2018, to ensure that all relevant policies and legislation are aligned.
Noting that the two-day workshop will also work as a final component of consultation, the assistant chief education officer said the education ministry is pleased to share its ongoing programmes and preventative initiatives on drug use among youths.
Sharing his perspective, Superintendent of Police Narcotics Unit, Kurleigh Simon said cops have seized in excess of a 1000 ecstasy pills for 2018 thus far and what is disappointing is that one of the persons arrested was a certified nurse.
"We have been conducting our drug- reduction education exercise within schools; my plan for next year is that we will increase the programme to ensure all schools are targeted, giving each station the responsibility of targeting schools within their district," Superintendent Simon said.
He called on students to think before they act, since their bodies are not laboratories. "You should not use it or allow anyone to use it for any experiment or wanting to experience the high of drugs, because there will only be damages [sic] done."
UNICEF Education Specialist Audrey Rodrigues said the agency's role in assisting the education ministry is a process that started last year. She said the critical activity for 2017 was the mapping of drug offences for juveniles in Guyana.
Having done that mapping, Rodrigues noted that it was realised that what needed to be done could not be executed in isolation by any one agency.
"We recognised that to move forward there was a need for an inter-agency approach," explained Rodrigues.
She said work has been done on the protocol, but it was necessary for the consultations to be held in order to hear the thoughts of stakeholders.
She noted that the mapping and the protocol are critical for UNICEF and the other agencies meeting and making decisions to take matters to the children's court.