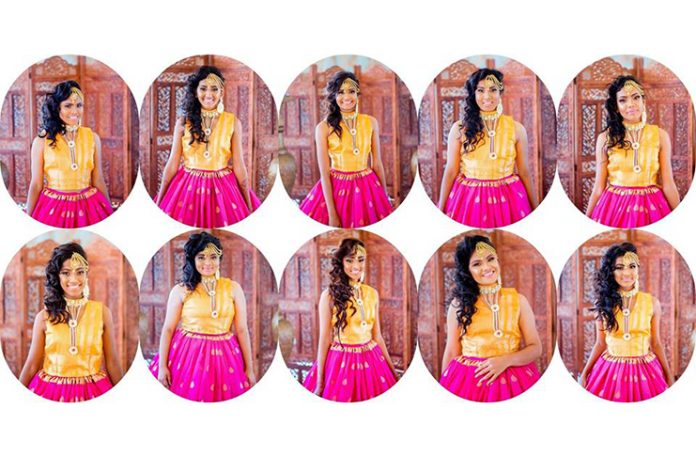 AFTER weeks of deliberations and going through an initial 35 applicants, the Miss India Guyana Organisation has finally narrowed the Miss India Guyana 2018 delegates down to the top 10 finalists, which they revealed on social media earlier this week.
They are expected to be officially introduced at a sashing ceremony next Sunday, October 14.
The finalists were selected based on the information presented on the registration form which included criteria such as exposure in entertainment/ pageantry, talent, intelligence, body-mass and beauty.
"The selection process was surely not an easy one. From a pool of 35 successful applications, the judging panel had their jobs cut out for them narrowing that down to 14 semifinalists which later were narrowed to the final 10. All applications brought their own uniqueness and exceptional relations to their rich culture and to humanity," said Franchise holder, Hashim Alli.
The 10 young ladies will now be spending the next few weeks going through the rounds with pageant coach, Alicia Bess, to prepare for pageant night on October 27.
"The ladies will be trained in modelling, question and answer, pageant knowledge, etiquette, public speaking, self-image et cetera. They will also be involved in cultural training where they will be trained in yoga, kathak dancing, Indian cooking and sari draping by the Indian Culture Centre," Hashim explained.
According to Alli, he's very pleased with the lineup that will be vying for the crown this year and believes that no matter who wins, Guyana will be furnished with a very capable queen to represent at the international Miss India Worldwide pageant slated for December 9 – 14 in the US.
"I believe that the judges have done an amazing job of selecting 10 talented, intelligent and mesmerising finalists for a chance to represent us at the 27th Miss India Worldwide pageant in December. I am confident that with their many unique attributes, hard work and dedication they will excel at their quest," Alli shared.
But no matter who prevails, the young lady will have a tall task in keeping the bar high for Guyana's participation at the international pageant.
Guyana has seen incremental improvement at this international pageant over the years. The reigning queen, Sangeeta Bahadur, finished as second runner-up last year, while in 2016 Guyana finished in the Top 10 at the pageant.