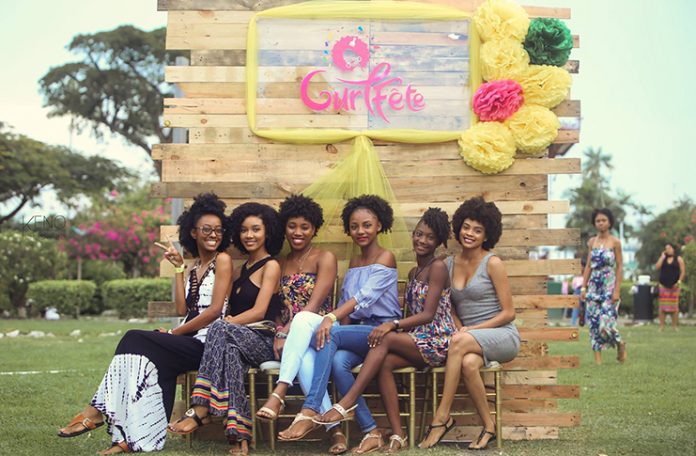 COME Sunday, Guyana's biggest (and only) natural hair event, Curl Fete, will once again grace the lawns of the Promenade Gardens from 10:00hrs-21:00hrs, and promises to be its best iteration yet! With fabulous prizes, workshops, activities and its signature Hair Show, Curl Fete continues to be a unique event geared at promoting the beauty of natural hair while providing worthwhile entertainment for Guyanese.
Co-founder of Curl Fete, Tamika Henry, in an interview with The Buzz, explained that Curl Fete 2018 will see its Hair Show transformed into a competition where prizes will be awarded. "We wanted a way to reward the salons for their hard work and creativity, including by gifting $100,000 to the salon with the highest score in the showcase.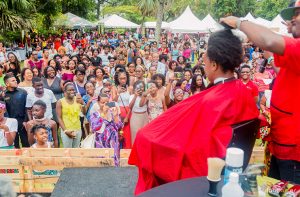 Moreover, the number of ways for patrons to be rewarded has increased exponentially with countless sponsored giveaways and Curl Fete Rewards," Henry said. This year, their Kinky Talk Celebrity Panel will see an all-male line up of popular personalities who will have discussions on various topics within the natural hair community. Henry added that through a partnership with Digicel, Curl Fete is also more social media focused.
This year, the event will be hosted under the theme 'Royalty', an idea that came from the organisers' need to recognise their history and the fact that their descendants came from royalty. "We hope that the added emphasis on women being queens will underscore how valuable women are, especially at a time of rising levels of abuse in Guyana," Henry said.
Since its inception in 2016, the event has established itself as a fun, family-friendly space packed with engaging and educational activities in fashion, beauty and craft, but more so, has been known to attract over 3,000 patrons annually. "The local natural hair movement is certainly a dynamic one! As more of us embrace our natural selves, and by extension love ourselves unconditionally, we exude confidence that is contagious," she said. As a result, she admitted that the event has grown year after year, beyond what the founding partners (Henry and Denisha Victor) imagined. "But more importantly, more and more persons are changing their previously held negative perception of curly and kinky hair textures, finally recognising the beauty in them."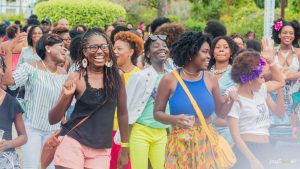 And as it continues to grow, the event also creates immense opportunities and exposure for small businesses, which Henry said is part of Curl Fete's purpose. "Curl Fete is so special in that it serves both the purpose of philanthropy and of providing a platform for small businesses to be on show affordably, to [over 3,000] people," she said. "This year we have also had to increase the number of vendors who are participating in Curl Fete, given the growing demand from small businesses to be involved in the expo, especially from in the hair, cosmetics, fashion and craft industries. We help small businesses to connect with a massive audience, therefore being the perfect launch-pad for start-ups." Leading up to the event, focus is placed heavily on branding and marketing and this includes hosting a workshop for vendors to ensure that they learn more about these aspects of business while teaching them how to make the event financially lucrative.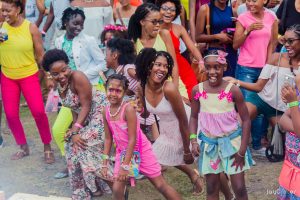 Henry said that the team anticipates a bigger event for Curl Fete 2018, but stated that while it is a natural hair expo, persons of all skin tones and textures are encouraged to get involved and that attendance is open to everyone. She also expressed gratitude to major event sponsors: Ansa McAL, Digicel, Massy Distribution, Star Rental, etc., and the vendors and salons who add the energy and excitement to Curl Fete.