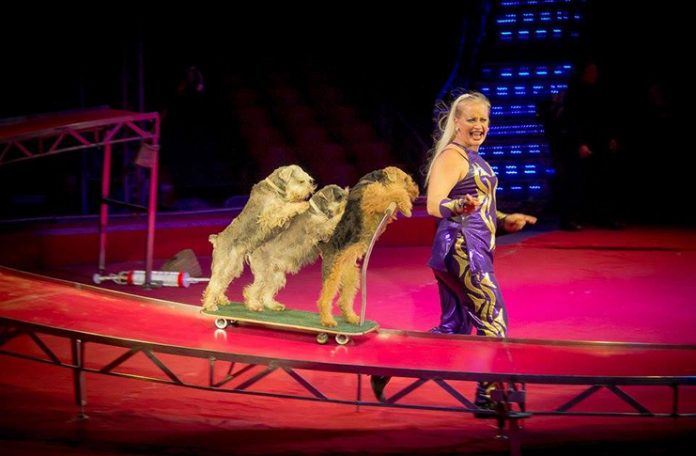 GUYANA get ready because from September 28, D'Urban Park is going to come alive with some thrilling and stunning performances of the Suarez Brothers Circus, which officially announced earlier this week they are here in Guyana and ready to amaze.
Children may be hoping they get to go, but it's the adults across Guyana who have been the most excited about this new development and are really excited to see them deliver.
The Suarez team is expected to begin setting up their tents this weekend and will be looking to spend some three to five weeks in Guyana; a second leg of the Circus in Berbice – New Amsterdam – is also in the works but has not been confirmed as yet.
The Circus is currently embarking on a Caribbean/South American Tour and will also be visiting Suriname and French Guiana. They most recently performed in Trinidad.
This is the third time that the Suarez Brothers Circus will be in Guyana, having already been here in 2003 and 2005. They deemed their last visits here such a success that they knew that they just had to ensure that Guyana was on their lists of places to set up camp.
"We are excited! The last time we were here was really successful, so this time it will be the same or much better than the last time," remarked Ivan Suarez, one of the managers of the Circus. "This time we have different shows. We bring extreme cyclists, magicians, clowns, trapeze, acrobats, jugglers. We have skateboard dogs and the spaceship flying inside the circus."
Some persons fondly remember the excitement from the Circus' last visit, making them all the more hyped to ensure they attend the event this time.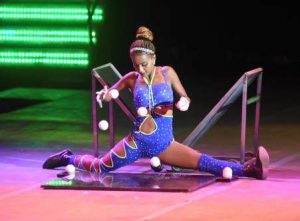 "The first time we got to take a picture with a white tiger, even touched it. They had a giraffe the last time too. The second time I remember my cousin trying to ride the world's smallest bicycle," recalled Don Ram, who was just nine years old, the first year the Suarez Brothers came. He's making sure he's definitely grabbing his tickets to relive the experience this time around.
The circus will be opened seven days a week with one show per night at 19:30hrs from Monday – Friday, on Saturdays there will be two shows one at 17:00hrs and 19:30hrs, while Sunday and holidays will feature three sessions at 14:00hrs, 17:00hrs and 19.30hrs.
The seating arrangement will feature three levels which correspond with different ticket prices starting at $1,500 per child and $2,300 per adult for the bleachers, $2,000 per child and $3,500 per adult for the middle section, and $2,500 per child and $4,700 per adult for the VIP zone.
The first group of circus performers was expected to begin arriving on Wednesday and the final batch was expected to be in the country by yesterday. Over 100 persons are expected to travel to Guyana, while the circus is also expected to hire around 30 – 40 local persons to work during the duration of their stay.
Travelling and performing all over the world, the Suarez Brothers Circus originated in Mexico.