AFTER submitting at least 10 radio license applications over a 20-year period, Blackman and Sons Inc. is happy that the company has finally secured a license; and is all set for an official launch of 96.1 Voice FM soon.
"We're happy; upset and happy at the same time," Director Nigel Blackman told the Buzz during an interview, adding, "Because we see no reason the license shouldn't have been granted."
For a number of weeks now, the station has been in operation as Blackman explained that they continue to do testing of the equipment on board. "We've been checking out the signal to see how it's been working," he said.
Blackman's father, Noel Blackman, started off Blackman and Sons Inc. in the late 1990s and shortly thereafter submitted the first application for a radio license. DSI Communications has been running the company.
According to Blackman, it has been found that many critical issues are left unaddressed when various forums are held. The new station, therefore, seeks to provide a platform for those issues to be addressed.
"What we want to get out there are issues critical to any citizen. As broadcasters, we have such a responsibility. We will be dealing with a lot of human rights issues; women's rights, legal issues. We will provide a platform for those who need one," Blackman explained.
He continued that the new station will focus more on 'talk' as opposed to mostly music and entertainment. "We're looking for full involvement with the public and we want to touch on everything. Nothing is to be too taboo," he said.
Various personalities will be invited to speak on current topics.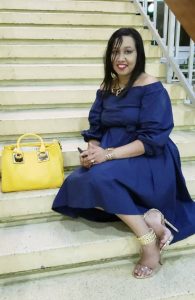 The station had been on and off the air for a number of weeks as testing continued. As of early September, though, it has been on air daily.
General Manager of 96.1 Voice FM, Maria Benschop told the Buzz that the new station is all geared up for its official launch and that programming has already been arranged. In fact, various personalities have already been invited to the station to air their views on certain topics.
'De Facto' is one of the programmes featured on the station which is hosted by Nigel Blackman, with moderator Kingsley Bryan. The public is allowed to call in and benefit from free legal advice and to have legal questions answered.
'The Bare Naked Truth' is hosted by Melissa 'Melly Mel' Atwell at 18:00hrs on Thursdays; while from Monday to Friday at 20:00hrs, Handel Duncan and Kingsley Brian promise to share the latest news, and give an informed and highly debatable commentary on what's trending and what's hot in the news.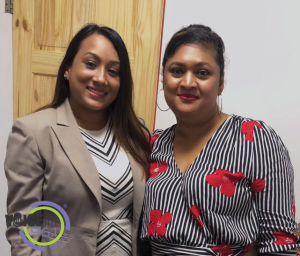 Every Sunday, at 15:00hrs, popular designer Sonia Noel hosts 'Living with Intention.' "Intentional Living is about giving the world the best version of you. You know your story better than anyone else. I do believe that self-discipline, faith, focus and consistency can make any dream a reality; and I am a testimony to that. I encourage you to join me…to celebrate, as we continue this beautiful journey called life," said Noel about her show.
'Lunch Date' is hosted by Surida Nagreadi and according to Benschop, lots of breaking news will be featured on the station.