YOU may not know the name Chris Ove, but in a few months you just might be hearing a lot more about this talented singer and if you give his single "Another Lover" a listen, you'll see why.
Chris, real name Christopher Davis, released the single on September 1, and it has been getting a lot of love on social media from the ladies, ever since.
And it should since it was a lady that inspired the lyrics in the first place.
Chris sat down with The Buzz earlier this week to share the story behind this smooth single that has ladies hooked.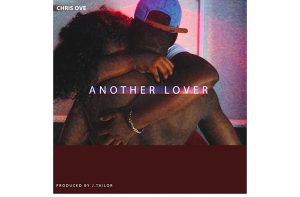 "The instrumental was sent to me by my producer Jonathan Tailor, and I didn't really like it at first, but then I was at this party and I was vibing on this young lady and she had some issues with her boyfriend and I stepped up to her, started having a conversation and eventually she ended up leaving her boyfriend and we got together," Chris shared, unashamedly. Chris Ove is one young man who is owning his "sweet boy" status.
"So I was home alone and I just threw on the instrumental and I was feeling excited because I've never took away a guy's girl in the club before. So I was listening to the instrumental and the chorus just started coming to me. Once I get the chorus before the verses it's always a great song," he explained.
Chris spit the lyrics to the young lady in a social media voice note and she loved it and soon she wasn't the only young lady in love with the tune.
The song has a hypnotic beat that just lets you know that it's going to be stuck in your head for a while.
The track is not Chris' first, but definitely the one that's getting him noticed, and getting persons to sit up and realise we may have something big here. It's his fourth single and will be a part of an upcoming album that he's currently working on, that's set for release on October 22, his birthday.
"The name of the Project is 'Less Pleasure, More Pain'. The reason why I came up with that name is, for me personally when in a relationship you go through more pain than usual, when you first start off yeah, you go through a lot of pleasure but after then something might happen and you're arguing and fighting all of the time," Chris reasoned. "It's the intro track and six songs. There are two songs about pleasure, a song that meets everybody in the middle, a song that comes out of that song, and then it leads into the tracks about pain. And yes, there will be a launch party."
Though it has taken him a while to realise it, deep down, Chris Ove has always known he was meant to be a singer and a ladies' man. And the two seem to go hand in hand, when it comes to Chris' inspiration for his music, there seems to always be a lady behind his lyrics.
Though he has spent a large portion of his life living overseas, sitting down and talking to the laid back, 19-year-old, you would never believe it, with hardly even the hint of an accent. And definitely none of the "yankee airs" that many overseas Guyanese are often known for.
When you speak to Chris Ove you get a Guyanese who's true to his roots and proud of his people and what they're about. It's only when he's home that Chris really gets serious with his music.
"I mainly started making music because it's a way of life for me, I can't go to sleep without listening to music. I wake up and I'm listening to music. I'm versatile but I like making R&B, soul music, afro-fusion, a little bit of dancehall mix. But R&B and soul are really it," Chris related.
After leaving Guyana when he was eight years old, Chris returned in 2010 for a short while and was enrolled in school here for a bit, and it was then that he was persuaded by his teachers to represent his school at the Schools' Mashramani Competition in the calypso category, where he finished in second place.
After returning to the US, his academics once again overshadowed any musical aspirations he may have had, but it by no means put an end to them.
"When I did the calypso competition, I really felt love for my country. When I went back it was more of crunch time trying to write Pre-SATs. I was mainly focused on that. I wasn't focused on music fully until I came back to Guyana," Chris relayed.
Six years later he was back in Guyana, where it all started, and music once again began to take a leading. It all started for Chris in his hometown in Berbice, when he took his inspirations from listening to Michael Jackson
"Michael Jackson, that's all I should say. Back then we had black and white TV and a bunch of VCRs and stuff and I would watch a bunch of Michael Jackson videos and singing. I was about five. So it was definitely the influences of Michael Jackson and even Chris Brown," Chris said.
Now all these years later Chris is still dreaming about making it just as big.
He's currently working with Morocco & Co., through their distribution division Mor Global, to market and distribute his music internationally.