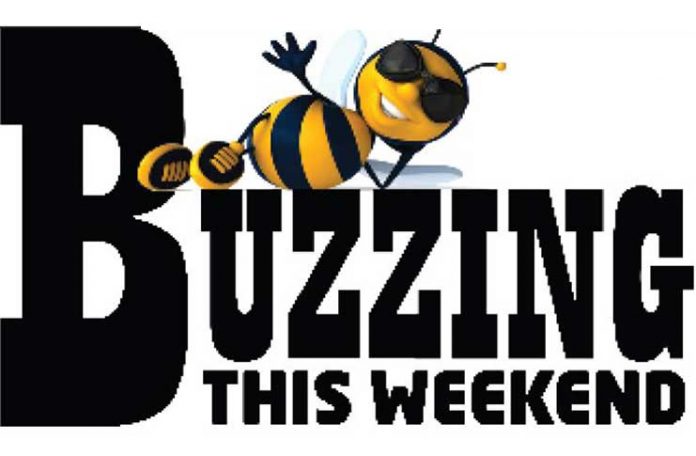 There's a lot to do this weekend and the top of the list is CPL semifinal and final cricket matches with several spots hosting viewing parties. There's also the Tasha Cobbs concert on tonight, so get out there and have some fun! Don't be cooped up at home
Today
It's finally here! Heavenly Light Mocha presents "Tasha Cobbs Leonard and Band Live in Concert" at the National Stadium from 18:30hrs. Also featuring Sean Sobers, Miriam Williams, Shawn English, Melissa Vandeyar, Zamar Music, Redeemer's Band, PEK's Band and much more. Admission: $2,000 (Old tickets still valid)
Who will go on to face the Guyana Amazon Warriors? Let's find out! Watch the Trinbago Knight Riders take on the St Kitts and Nevis Patriots live at the Giftland Mall Strip!
It's Cocktails and Beer Happy Hour at 704 Sports Bar from 19:00hrs-20:00hrs, so head down and cash in on 50 percent off your next drink!
Tomorrow
The Vintage Wine Bar, Restaurant & Lounge presents Saturday Fete and Karaoke. This and every Saturday you can expect something exciting to be happening at The Vintage! Keep checking our page for updates on themes and specials!
Sniper Entertainment and Carib Beer presents "DJ Golden Child Birthnight Celebration at Mitra's Bar, Mon Repos. Carib Specials and giveaways all night. BBQ by Corner Spot Grill
Sunday
Cricket oh lovely cricket continues this weekend! Experience the matches live with at 704 Sports Club! Get Amazon warrior flags, horns and whistles on entry! El Dorado Rum and cutters specials! Live DJ during game breaks! FREE entry for all patrons
If you missed last Sunday night's Marvelous Sundays at Club Blue Iguana then you missed one of the best Sunday night parties in a long while. It continues this Sunday, with the same great vibes, drinks specials and great atmosphere. Music by Stereo Sonic, Determined Family and DJ Energy the Party King. Everyone FREE before 23:00hrs