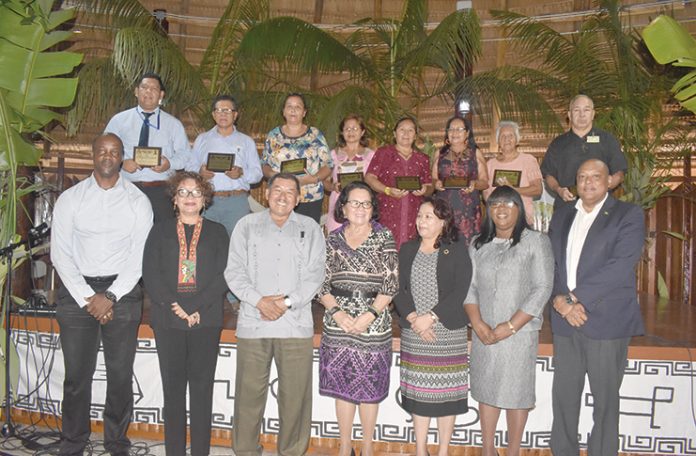 ACTIVITIES for Indigenous Heritage month continued on Monday with a reflection on the life of Stephen Campbell, at the Umana Yana.
Campbell was the first Amerindian Member of Parliament in Guyana. He was elected to the Legislative Council of British Guiana on September 10, 1957 and as such, on this date every year Guyana celebrates his achievements as part of the Heritage Month.
Minister of Indigenous Peoples' Affairs, Sydney Allicock, while speaking at the event stressed that "Campbell was one of our greatest pioneers, looking into the future."
The minister explained that though he was a jack-of-all-trades, he was the "master" at providing representation for lands for the Indigenous peoples of Guyana. "In years gone by — many many years ago — we have no records to show when this beautiful land of Guyana was handed over from home to home," Allicock said. And Junior Minister of Indigenous Peoples' Affairs Valerie Garrido-Lowe, acknowledged in this respect that Campbell had lobbied the British government to fight for Amerindians' land rights and rights generally.
"He pushed for the Amerindian land rights to be guaranteed in the Independence constitution," she reminded the audience of mostly young people. She said, "He was not a tall man, but he was a giant in representing his people. He was a very progressive person, especially regarding Indigenous peoples' land rights."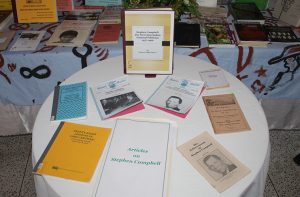 Minister Allicock also explained that while the first Amerindian parliamentarian was fighting for land for the Indigenous peoples, he fought for space, so that the people could live in harmony with other livings things. "The Indigenous [peoples] never saw it as ownership, but as a resource to manage and use by the great creator," the vice-president highlighted.
Even today, what Stephen Campbell fought for remains critical to preservation of the Indigenous peoples and Guyana, according to Allicock. "That is why space is needed for Indigenous peoples to keep and protect a healthy ecosystem, so that we can have a healthy nation."
Minister Lowe also highlighted that Campbell had made advances in securing proper social amenities for Indigenous peoples years ago and encouraged them to practise agriculture and develop their craft. With Campbell's mould in mind, Minister Lowe told his Indigenous folk that now is a time to reflect and celebrate, but it is also a time to join with the other groups in the country to prepare for the country's unfolding future of economic freedom.
"It is a time to have the coast and the hinterland making that link that will show us with respect that we are all Guyanese and we need to unite to build this country," Allicock said. "Now is the time — it was never better than this period — for us to connect Guyana through radios, through internet connections, through roads, through businesses — now is the time for us to capitalise on that opportunity."