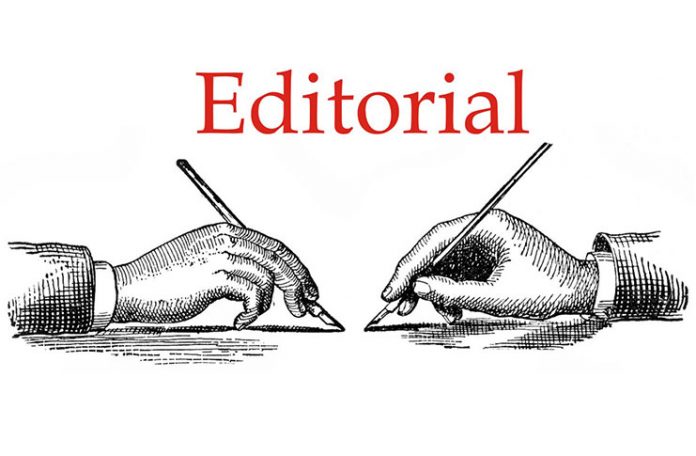 MULTI-CULTURALISM is always a challenge in any society. It is often the most delicate of social ideals, as exemplified by those examples of traditionally known countries across the globe, in which this co-existence of peoples of different ethnicities and race has been known to always exist, in milieus of varying stress and conflict; and much more exacerbated within recent times, with the phenomenon of the immigrant waves pouring into many of these countries.
Guyana, despite the stresses and strains of its challenge of race, can be said to enjoy a melting pot in which there is mutual acceptance of, and respect for, the cultures of each of the six races that have been living here for over 100 years. It may not be perfect, as a result of the fears and suspicions that do exist. But there is a greater understanding of each other, and a better degree of co-existence, that at times begs the question as to how dissimilar are we.
Most important, is the fact that our constitution stipulates that each race is entitled to embrace, uphold, and celebrate its culture and custom without hindrance. And indeed, this has always been demonstrated in the annual calendar of individual ethnic festival occasions; and on what is now celebrated as the highlight of their being a part of the nation of Guyanese people–Arrival Day.
An exception to this are the First Peoples, also known as the Amerindians or Indigenous Peoples, whose presence pre-dates all other arrivals. As these people celebrate their current Indigenous Heritage Month at the Sophia Exhibition Centre, where their traditional life in the hinterland has been re-enacted, it is wonderful to behold a bolder, more confident segment of Guyana's population, assertively display their customs, culture, and general way of life in colourful extravaganza.
Their display pieces, whether in song, dance, skit, and poetry, depicts a people very proud of their way of life, and not bashful to exhibit or display its simple, but revealing array of customs, which explains what it is to be Indigenous.
But it is even more compelling, a feeling of genuine appreciation for our Indigenous peoples, and the synthesizing of their unique ways of life through cultural displays. These displays see hundreds of Guyanese across ethnic and social lines, attending the nightly shows to sway to the musical sounds of guitar and drum, as these people tell their story in rich tradition. It is just a wonderful sight which continues to encapsulate all those who have been visiting the Indigenous Village.
What has been even more instructive and heartening is the array of traditional indigenous craft, which are much more innovative than used to be, attracting both admirers, and buyers. Add the creative commercial goods, manufactured from indigenous materials, and inclusive of physical beauty products, such as soaps, creams, and lotions, to name a few; also, condiments for making teas, such as ground coffee, cocoa and other spices; these efforts are sure signs of a people and their communities that are being empowered by socio-economic, self-sustainable methods, such as agro- processing.
Of great significance has been the magnificence of the Indigenous art display, at Castellani House. These pieces represent both a creative and intellectual interpretation of the many facets of the Indigenous way of life; they highlight a people who are without doubt the equal of their fellow countrymen/women, in conceptualising the numerous themes of life's daily experiences. It is a manifestation of a people, who are continuing to excel, given the opportunities to do so.
Indigenous Heritage Month 2018, with its colourful mosaic of customs and culture, articulated through the expression of dance and song, is yet another reminder of the enduring presence of our Indigenous Peoples, and how much their rich traditions have added to and continues to enrich the Guyanese culture. The fact that Indigenous cultural displays have once again been showcased to appreciative audiences of citizens, supports the inalienable right of the celebrants to this freedom and right of expression, as well as adding a greater sense of purpose and belief to our multi-culturalism. It can only get better.