– as PI into Sasia Adams murder begins
THE Preliminary Inquiry (PI) into the death of Sasia Adams, allegedly killed by her boyfriend after being pushed out of a moving motorcar, began Tuesday before Chief Magistrate Ann McLennan.
Rick Sewcharran, 21, of Diamond Housing Scheme, East Bank Demerara is charged with manslaughter and is currently out on $500,000 bail for the crime.
Particulars of the charge allege that on June 10, 2018 at Lamaha Street, Georgetown, Sewcharran unlawfully killed Adams, his 19-year-old girlfriend.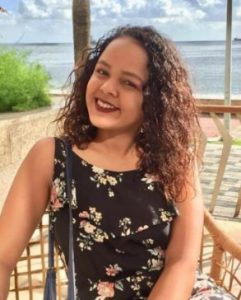 On Tuesday, Police crime scene photographer, Constable Asafo Felix was the first witness to testify, followed by Adams' mother, Jennifer Adams.
The matter is being prosecuted by Inspector Neville Jeffers, while Sewcharran is being represented by attorney Sanjeev Datadin.
The matter continues today, and a total of 15 witnesses are expected to be called during the course of the inquiry.
On June 10, Adams was rushed to a private city hospital by her boyfriend, Sewcharran, who claimed that she had jumped out of the car as he was driving.
Adams, who reportedly arrived at the hospital in a conscious state, was said to have told health workers there that she fell at home.
The police found the developments to be strange, as both had given conflicting reports and her 21-year-old boyfriend was taken into custody.