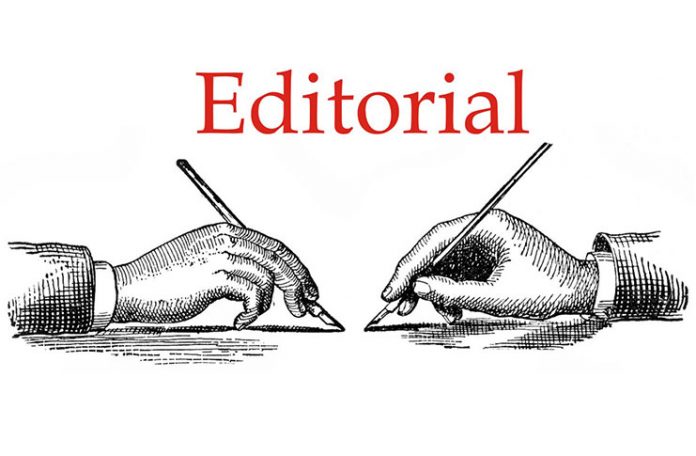 GIVEN the period of governance by the Peoples Progressive Party/Civic(PPP/C), in which every state and public institution suffered gradual decline in operating standards as to the quality of service that it delivered to the public, it was inevitable that the in-coming President David Granger administration was prepared to effect renewal processes to the general public service.
For President David Granger, given his career as a former distinguished military officer and commander, in which order and discipline would have coloured his entire approach to getting things done; and in which precision and timeliness were prerequisites for successfully, timely outcomes, an efficient public service was mandatory for his government, if it were to function efficiently to deliver quality public services to the citizens of Guyana.
Every state and its government must have a public service; but not just a body of senior administrative officials supported by an army of junior personnel which primary task is to execute the policies for and on behalf of the government of the day. But a dedicated body of personnel that must be responsible for the efficient turning of the wheels of government, since it is the interfacing element with citizens, for dispensing whatever function is required for satisfying their requests for services
Therefore, for any government to be adjudged as successful in its mission of the delivery of quality services to citizens of any state, an efficient and quality public service is an absolute. The Public Service of Guyana has attracted much attention from the public which it serves, with regards to the manner of services that its component parts have delivered. As to be expected, especially with the period alluded to – the comments were hardly expected to be favourable.
We would have experienced a public service that had become heavily politicised, with a preponderant presence of political appointees; a situation that was a departure from the traditional norm.
It is well-known that the latter does not often lend for efficiency and the presence of a pool of skilled and competent administrators, since appointments made are often done on the basis of political loyalty, rather than qualifications and expertise. Such can only lead to a continuous omission and absence of the necessary expertise, with which every administration of government must have for the proper formulation and execution of its many programmes, which must of course benefit the well-being of citizens.
No states' public service which is heavily politicised can ever deliver quality service of the type that is impartial, professional and above all, freed of biases and other forms of prejudices such as what has been the experiences of the 23 years of PPP/C governance. Moreover, such a public service will undoubtedly descend to levels of gross maladministration, with unchecked levels of every type of corruption imaginable.
President Granger, speaking at the recent swearing-in of the Public Service Commission (PSC), emphasised a, "Public Service Commission (PSC) that is to ensure the establishment and existence of an impartial Public Service by insulating public servants from political interference and influence." He also stressed a public service that is free from political dictate and control, reiterating that not only should the Public Service be neutral, but that a public servant must also be appointed on merit. This does not suggest that the public servant is not entitled to political affiliation, as Guyana is a democracy, with its constitution bestowing such a right on every citizen. But the public servant is expected to be professional in his/her day-to-day functions, serving whatever party is in government.
Giving extension to this understanding should also include the seamless transfer of government, with a ready pool of professional public servants who are there to ensure continuity. As according to President Granger, "They should not be threatened by or interrupted for political reasons or upon a change of government". This is the ideal and is accepted; however, it should not be expected, as in Guyana's case, that those public servants who would have been found to commit all kinds of misdemeanors would be retained, as well as being made to face mandatory prosecutorial action.
This seems to have escaped the understanding of the leaders of the former PPP/C government, who have been crying "witch hunt", against the background of several of its former high-ranking officials of its administration being placed before the courts for offences committed against the state. It is a legitimate expectation of law-abiding citizens of any state that is predicated by law and order.
The Bertram Collins School of the Public Service, a visionary initiative of President Granger and his coalition government, has already commenced this much needed and overdue re-orientation of the Guyana Public Service, with its first graduation of public service cadets who are already in place, and have begun to lead the charge for a better, efficient, and impartial public service.
With commitment, and an abiding acceptance that the public must be adequately served by a public service which contributions are integral to the growth and development of Guyana, it is expected that the Public Service, heeding the President's address, will with the Bertram Collins School of the Public Service, be ushering in the desired and necessary changes in its service to the public.