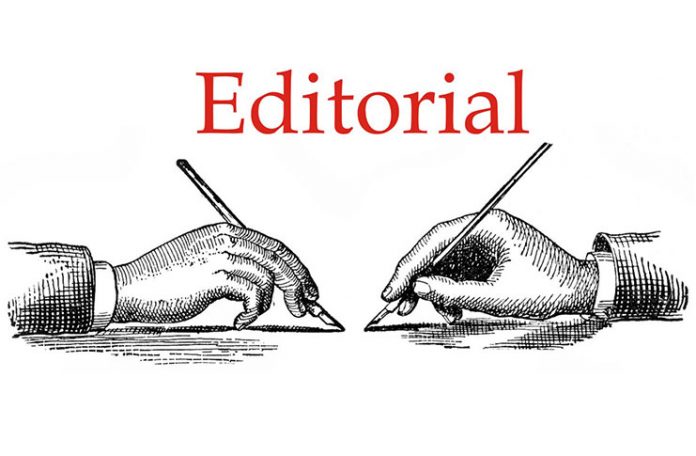 TODAY, Guyana will honour the memory of Stephen Campbell. Almost all Guyanese know that our country is celebrating Indigenous Heritage Month. If one were to ask, though, why was September selected for recognition of Indigenous Heritage? Few persons may know that the answer to that question may be summed up in the name of one man: a National Hero of the Cooperative Republic of Guyana named Stephen Esterban Campbell. So, who was Stephen Campbell?
Stephen Esterban Campbell was the first Indigenous politician to become a member of the British Guiana Legislative Council (that is now Parliament). He entered the Council on September 10, 1957; hence, September was chosen to honour the national contribution of Indigenous Guyanese. But, Stephen Campbell was much more than the first Indigenous 'Member of Parliament;' his life was remarkable, as he spent many of his years in the service of Indigenous persons while fighting for the rights of Indigenous Peoples.
On December 26, 1897, in Santa Rosa Moruca, British Guiana, Maria dos Santos and her husband Tiburtio Campbell gave birth to the baby who would become a major part of our history and a hero to all Indigenous Peoples. Of Arawakan birth, neither parent lived to see him become a living legend. Following the death of his parents, he was raised by his grandmother. As a student of the Catholic Santa Rosa Primary School, his early education put emphasis on religious teachings.
Campbell was a man of many jobs. He was a teacher at various villages and settlements, from the Pomeroon to the Rupununi. This allowed him to interact with persons of various cultures and beliefs. He was a clever man, but circumstances dictated that he often take menial or unskilled employment. He worked in bauxite mines and he did farming. His work with common labourers, and the difficulties he endured, certainly shaped his views, and influenced his later activism for education for Indigenous Peoples.
Throughout his travels, beginning in the 1920s, Campbell was known as a political activist. He was passionate in his fight for equal opportunities for Indigenous Peoples. Believing in empowerment and self-sufficiency, he was particularly enthusiastic in his struggles for educational opportunities and land rights for hinterland dwellers.
Campbell entered party politics when he was almost 60 years old, joining a party called the National Labour Front (NLF). After winning the only seat for that party, he became a member of the Legislative Council in the event that made history.
He later became part of the pre-independence United Force (UF). He continued his activism in the Chamber of the Legislative Council, where he won numerous victories. He fought for the rights of Indigenous Peoples from the Chamber of the Council to the city of London. The result of those struggles and victories were greater acknowledgement for the rights of Indigenous Peoples, and, notably, the granting of land titles to many villages and hinterland communities.
Campbell became ill and travelled to Canada for medical attention, he died there on 12 May, 1966, and was laid to rest on foreign soil.
Stephen Campbell was declared a Hero of the Cooperative Republic of Guyana during the presidency of Dr. Cheddi Jagan, who recounted that many persons in the People's Progressive Party objected to the declaration, because Campbell was not a member of the PPP. September was designated as the month during which Indigenous Heritage would be observed.
It is unfortunate, though, that so few Guyanese may know that a man named Stephen Campbell once walked, worked, and fought in our country. A country that has come a long way, becoming an independent state only days after Campbell died. A country that now has a Ministry of Indigenous Peoples' Affairs. It is saddening, too, that as Guyanese, we pay such scant attention to the memories of our heroes, and frequently give such little thought to those who have battled to earn us the rights and privileges which we often take for granted.  It is fitting that government has renamed the building that houses the Ministry of Citizenship in honour of Mr Campbell.