SIX Venezuelan women were arrested along with the female manager of Avis Lounge and Nightclub, located at Lot 61 Rosignal Public Road, West Coast Berbice after police and GRA enforcement officers swooped down on the establishment minutes to midnight on Friday.
Reports indicate that the six female foreign nationals are suspected to be victims of Trafficking in Persons (TIP).
The law enforcement officials also seized an assortment of unaccustomed goods (beverage) from the premises. Police statistics recorded 41 alleged TIP cases in 2014; 51 in 2015, 98 in 2016; and 50 in 2017.
Although there has been some level of success in tackling this issue, Guyana this year maintained its Tier 1 status.
According to Coordinator of the Ministerial Task Force on Trafficking in Persons (TIP) Oliver Profitt, being able to secure successful prosecutions is one of the major challenges for the authorities.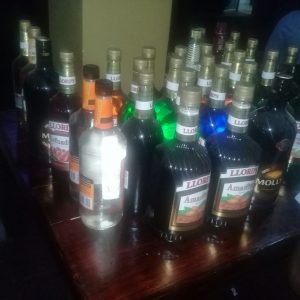 In most cases, the victims would have families back at home, and would need their support in order to stay through the process. If they do not have the support, then it is more than likely they would return to their home country and the cases are left unsolved.
In the United States' State Department Trafficking in Persons 2017 Report, Guyana has been described as a source and destination country for men, women, and children subjected to sex trafficking and forced labour in mining, agriculture, forestry, domestic service and shops.
The report stated that for the past five years, women and children from Guyana, Brazil, The Dominican Republic, Suriname, and Venezuela have been subjected to sex trafficking in mining communities in the interior as well as in urban areas.
The US had recommended that Guyana provide additional protection for victims to enable them to testify against traffickers in a way that minimises re-traumatisation; record the number of cases reported to the trafficking hotline; promote a rapid investigative and victim assistance response; and provide training for diplomatic personnel on human trafficking.
Recommendations were also made to have funding of specialised victim services; vigorously investigate and prosecute sex and labour trafficking cases; train law enforcement, judicial officials and frontline responders – especially those working outside the capital – on victim identification and referral procedures; and finalise the written identification procedures to better guide law enforcement officials.