– MoU to be signed with TT consistent with obligations under CARICOM
VICE President and Minister of Foreign Affairs, Carl Greenidge said the Memorandum of Understanding (MoU), which will be signed, between the Governments of Guyana and Trinidad and Tobago is consistent with the countries' obligations within CARICOM.
The foreign affairs minister issued a statement to the Guyana Chronicle one day after the Georgetown Chamber of Commerce and Industry (GCCI) publically called on the Guyanese Government not to sign the MoU until details of the 'agreement' are examined.
Confirming that the MoU will be signed next week, the foreign affairs minister said "it very generally paves the way for cooperation in oil and gas between the two states. This move is consistent with our rights and obligations within CARICOM and in keeping our relationship with Trinidad and Tobago."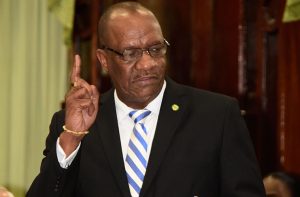 He noted that the MoU that would pave the way for cooperation in oil and gas is one of two agreements the Government of Guyana will sign with the Twin Island Republic.
"The first is a general platform on which we discuss all bilateral cooperation and the second is for cooperation in oil and gas," he explained.
Since last year, the Government had signaled its intent of renewing the Framework Agreement for the deepening of bilateral cooperation with Trinidad and Tobago. The Framework Agreement was signed between the two parties in August 1999 in Port of Spain, Trinidad and was valid for 10 years initially and then renewed for five successive periods, but was never enacted.
Tuesday night, Trinidad and Tobago Prime Minister, Dr. Keith Rowley, while addressing his supporters in Marabella, disclosed that he will be traveling to Guyana next Wednesday to sign a MoU with the Government.
"I am going to Guyana I think next week Wednesday to sign this document which opens the way for Trinidad and Tobago's companies to participate in that prosperity that is coming to the Guyanese, even if Guyanese oil doesn't come to our refinery," he told the Trinidadians.
DISAPPOINTMENT
But this statement did not sit well with the GCCI. The Chamber's President Deodat Indar, on Wednesday, expressed his disappointment that agreements are being signed between Guyana and other countries interested in the developing oil and gas sector here when there is no legislative framework in place.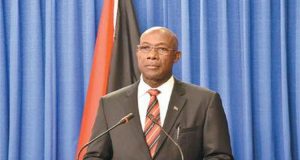 "I am saying that we don't have a policy, we don't have any legislation for local content but yet we are going and do these MoUs. I think they should wait. I am asking government to hold on this," Indar pleaded.
Indar declared that while GCCI is not "anti-Trinidadian", he believes that legislative framework must be put in place to ensure Guyanese benefit largely from the developing oil and gas industry.
But an official from the Foreign Affairs Ministry, who requested anonymity, told the Guyana Chronicle that because Guyana is among signatories to the Revised Treaty of Chaguaramas, it has obligations under the CARICOM Single Market and Community (CSME) to facilitate business among member states, as Trinidadian companies are free to 'set up shop' here once they fulfill certain requirements.
"We should know this already, Trinidadian companies could come into Guyana right now they don't need a MoU to be able to come," the official said.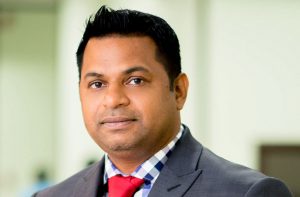 NOT LEGALLY BINDING
The Foreign Affairs Ministry official also reminded that MoU is not a binding agreement but rather a letter of intent. "It is not legally binding, it is just two people saying that we will work on these areas but there is no specificity on anything."
Minister of State Joseph Harmon, though referring this newspaper to the foreign affairs minister, explained that a MoU is a broad framework of cooperation. That aside, he questioned the call by GCCI.
"I don't know that, that is the place of the GCCI to say that the government should not to this and should not do that, it is not a commitment for any specific thing," the minister of state said.
Weighing in on the issue at his weekly press conference, Opposition Leader Bharrat Jagdeo expressed concern about the statements by the Trinidad Prime Minister that TT businesses would be able to benefit from Guyana's prosperity at a time when the state-owned refinery – Petrotrin, is being closed in Trinidad.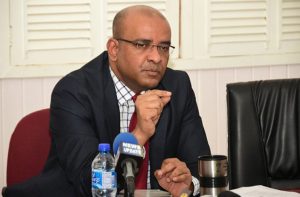 "I do not have a problem as a person who is a strong advocate for CARICOM, unity and us working together and enjoying shared prosperity with linking our fortunes. So I support rhetoric about doing things together."
"But when people hear about sharing our prosperity now and we do not see the MoU or framework through which that happened, people then believe that they are going to be excluded from opportunities," the opposition leader said.
Jagdeo like the GCCI is calling for the MoU to be made public. He, nonetheless, acknowledged that Trinidad has a wealth of experience in the petroleum industry.